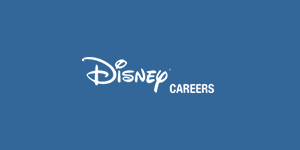 Laborer- Part Time at Walt Disney Company
Anaheim, CA
(Local, Southern California applicants sought - NO RELOCATION OFFERED.)
The starting pay rate for this position is $19.59 per hour.
Laborers working in the Utilities and Support Services function are responsible for performing planned maintenance, providing support to other crafts; ensuring attractions are clean and ready for operation. Laborers will also clean and maintain Attractions, waterways, equipment rooms, Backstage areas, and other areas as assigned. In addition, they are responsible for maintaining railroad track, ties, switches, and gravel ballast. Duties will include changing air filters in HVAC units, equipment room doors (where equipped) and other miscellaneous locations.
Responsibilities
Material handling:
Move soil, equipment and material to assist all trades
Lift, carry, and wheel heavy material
Load and unload material from transport vehicles using hand trucks, dollies and other support devices
Move furniture, lumber, fence railing and other materials
Open drums, boxes, and other containers
Move soil gravel, equipment, etc.
Park maintenance and cleaning:
Sweep and clean streets, paths, tracks, waterways and walkways
Dig holes and trenches for trades
Equipment room inspection and cleaning
Change and burnt out lights inside the AH units
Air filter changing in HVAC, equipment room doors and other miscellaneous locations, including repairs to any damaged filter door gaskets or filter rack clips
Area storm drain cleaning
Roof maintenance and repairs
Grease AH/FC/DX bearings Attraction Responsibility:
Clean all waterways and dispose of dirt
Clean flume, animation and pond areas.
Clean track and ride path areas.
Help other trades with their work when/if needed.
Perform weekly, monthly and annual planned maintenance.
Replace railroad track components.
Maintain railroad track profile. General:
Operate forklift
Basic Qualifications
Must have the experience and abilities to perform the duties listed under "Responsibilities" above.
Schedule Availability
- Availability to work Sunday through Saturday, any shift (1st, 2nd, and 3rd shift) including holidays, and must be open to any days off.
Additional Information:
Laborers working in the Utilities and Support Services areas are required to attend an annual Hearing Conservation Training class, Respiratory Protection Training class and a Lead Awareness class. They are also required to submit to an annual medical evaluation, fit test. Audiometric exam and a semi-annual Lead/Zinc blood test.
Keyword:Disneyland Resort Casting Hourly Jobs. DLR Casting, dlrcasting
About Disneyland Resort:
When Walt Disney opened Disneyland on July 17, 1955, he said he hoped it would be "a source of joy and inspiration to all the world." Since then, the Disneyland Resort has welcomed more than 800 million guests, expanding to become an approximately 500- acre, multifaceted, world-class family resort destination, complete with two renowned Disney theme parks, three hotels and the exciting shopping, dining and entertainment area known as Downtown Disney District. Through a combination of creativity, technology and innovation, the resort brings storytelling to new heights, and Disneyland Resort cast members play an integral part in bringing that Disney magic to life for thousands of guests every day.
About The Walt Disney Company:
The Walt Disney Company, together with its subsidiaries and affiliates, is a leading diversified international family entertainment and media enterprise with the following business segments: media networks, parks and resorts, studio entertainment, consumer products and interactive media. From humble beginnings as a cartoon studio in the 1920s to its preeminent name in the entertainment industry today, Disney proudly continues its legacy of creating world-class stories and experiences for every member of the family. Disney's stories, characters and experiences reach consumers and guests from every corner of the globe. With operations in more than 40 countries, our employees and cast members work together to create entertainment experiences that are both universally and locally cherished.
This position is with Walt Disney Parks and Resorts U.S., Inc., which is part of a business segment we call Disneyland Resort.
Walt Disney Parks and Resorts U.S., Inc. is an equal opportunity employer. Applicants will receive consideration for employment without regard to race, color, religion, sex, national origin, sexual orientation, gender identity, disability or protected veteran status. Disney fosters a business culture where ideas and decisions from all people help us grow, innovate, create the best stories and be relevant in a rapidly changing world.