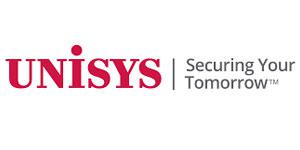 LAN/WAN Integrator – VOIP Support at Unisys Corporation
Washington, DC
Job Description
We are currently seeking a motivated, career and customer oriented LAN/WAN Integrator – VOIP Support Analyst to join our team to begin an exciting and challenging career with Unisys Federal Systems.
Position Summary / Responsibilities:
Perform day to day operational IT functions in support of an Infrastructure Operations Center (IOC); a 24x7 operations group responsible for the customer-facing aspects of Network, VOIP and Application/Server Infrastructure support to process Incidents, change requests, proactive monitoring, and customer communications. You will work on a team providing support to the customer by monitoring system and application specific monitoring profiles and providing first level triage and Incident remediation.
Duties/Tasks and Responsibilities:
• Perform Tier 1 troubleshooting on a wide array of systems and technologies – with primary focus on VOIP support.
• Be responsible for ensuring monitoring resources provide real time information to Tier 1 resources supporting Production, Certification, and Development environments.
• Meet with stakeholders to identify monitoring requirements for new applications as well as expanding monitoring visibility in to existing applications.
• Monitor enterprise wide systems, evaluation of specific alerting rules and assist in correction of missing or mis-configured monitoring alerts in SCOM.
• Assist in in-depth problem identification, troubleshooting efforts, and root cause analysis.
• Perform Tier I troubleshooting and Proactive Monitoring of End User Infrastructure, Including Enterprise Applications and Network equipment.
• Perform initial triage, troubleshooting and resolution of incidents.
• Perform Voice Over IP (VOIP) Tier I troubleshooting Incidents for End User Support.
• Process/Fulfill Application and Network Operations Service Requests.
• Conduct initial customer fulfillment and incident reporting to customers.
• Support server & network asset inventory management.
• Provide Customer Front-end interface.
• Perform Customer Alerting and Notification of Incidents and outages.
• Provide Customer notification of planned maintenance activities (Major Scheduled Changes).
• Use SolarWinds, Microsoft SCOM, and other tools for proactive and reactive network/server monitoring and troubleshooting.
• Work within a team to resolve over 90% of all server & network related issues.
• Track all incidents with BMC Remedy - includes follow-up until resolution.
• Create Change Requests (CRQ's) for the Change Management team - ensure all forms are correctly filled-in before submission.
• Provide Interface with other Service Providers (F5, Cisco, AT&T, telecom, network, application support, etc.) for status and/or escalations for incidents to Tier II, Tier III
Requirements
Mandatory:
Bachelor's degree in Information Systems, Computer Science, Engineering, Business, or another related field AND a minimum of 5 years of concentrated, hands-on experience in supporting an IOC and specialization in VOIP
• Direct experience providing Tier 1 and Tier 2 support for VOIP issues in the enterprise. Experience with VOIP migrations in an enterprise environment is a must.
• Previous experience performing, adds, moves, changes, troubleshooting and resolution for Enterprise VOIP phones, routers, switches and associated devices.
• Experience with Cisco Unified Call Manager and Cisco Unity Connection Administration
• Experience with Secure CRT and Putty to manager Cisco routers and switches including Cisco Routers and switches
• Good interpersonal and communication (verbal and written), experience in developing and implementing policies, plans, and procedures
• Ability to work with user groups to solve business problems with available technology including hardware, software, databases and peripherals
Preferred:
• Experience with Cisco IP Communicator/Jabber is a plus.
• Experience configuring and troubleshooting Windows Server platforms is required; experience configuring and troubleshooting Linux a plus
About Unisys
Do you have what it takes to be mission critical?

Your skills and experience could be mission critical for our Unisys team supporting the Federal Government in their mission to protect and defend our nation, and transform the way government agencies manage information and improve responsiveness to their customers.  As a member of our diverse team, you'll gain valuable career-enhancing experience as we support the design, development, testing, implementation, training, and maintenance of our federal government's critical systems.

Apply today to become mission critical and help our nation meet the growing need for IT security, improved infrastructure, big data, and advanced analytics.

Unisys is a global information technology company that solves complex IT challenges at the intersection of modern and mission critical. We work with many of the world's largest companies and government organizations to secure and keep their mission-critical operations running at peak performance; streamline and transform their data centers; enhance support to their end users and constituents; and modernize their enterprise applications. We do this while protecting and building on their legacy IT investments. Our offerings include outsourcing and managed services, systems integration and consulting services, high-end server technology, cybersecurity and cloud management software, and maintenance and support services. Unisys has more than 23,000 employees serving clients around the world.

Unisys offers a very competitive benefits package including health insurance coverage from first day of employment, a 401k with an immediately vested company match, vacation and educational benefits. To learn more about Unisys visit us at www.Unisys.com.
Unisys is an Equal Opportunity Employer – Minorities/Females/ Veterans/Individuals with Disabilities/ Sexual Orientation/Gender Identity

#FED#
Req ID =
2019-7327