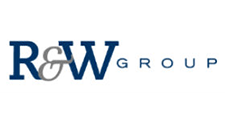 Law firm Librarian at R & W Group
Boston, MA 02134
Are you a well-spoken, effective communicator with law firm, professional service, or academic library experience, and seeking a role that will put you at the forefront of law firm library responsibilities in a top firm? R & W Group has a great, niche Library Assistant role available with one of our favorite law firm clients, located centrally in the Boston Metro area. In this role, you will be tasked with providing reference services, handling check in and routing of firm library serials, acquisitions and cataloging of the firm's library collection, and database/spreadsheet management related to tracking costs, password management, and location of firm research and library resources.

You must have at least four years of relevant library assistance experience, with special consideration being shown to candidates with this level of experience in a law firm setting. You must also possess strong Microsoft Excel skills, as well as prior demonstrated proficiency using any number of integrated library systems. Key to this role are a strong sense of customer service, the ability to creatively problem-solve a variety of issues as they arise in real time, and a "pride in getting the job done mentality", even in the face of often repetitive work processes (albeit ones that are still mission-critical to the success of the firm).

Qualified candidates should please send a Word version of their resume, cover letter, and salary request to the email address listed below for immediate consideration, or apply online at www.r-wgroup.com.