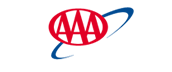 Lead Air Desk Coordinator at AAA OHIO AUTO CLUB
Providence, RI
Requisition Number
19-0518
Title
Lead Air Desk Coordinator
City
Providence
State
RI
Status
Full-Time
Type of Position
Regular
Schedule
M-F 8:30-5
Description
Summary:

Acts as functional Lead, using independent judgment, makes decisions and exercises appropriate authority to resolve problems. Acts as travel expert for existing travel technologies for travel counselor processing of member and client reservations; resolves counselor and member ticketing issues as necessary, utilizing Five Diamond Service standards during all interactions; prepares communication pieces regarding changes in ticketing policies and procedures; prepares periodic reports for review by management. Assists management in various day to day activities of the call center including training, while still upholding the responsibilities of a coordinator.

Responsibilities:

Responsible for performing all regular duties of the Air Desk Coordinator. Acts as leader in the call center, providing functional assistance to team members as necessary; handles more complex issues, demonstrating relationship building skills; resolves problems with Five Diamond Service, focusing on protecting the AAA brand legacy.

Acts as in-house expert for all travel reservation processes; receives requests from branch locations to assist with issues surrounding member travel reservations and systems issues; provides internal resource and resolves any ticketing problems which may occur, utilizing Five Diamond Service standards. Books members air for EV & CA tour products either on contract or published fares. Book members air for retail branches where we have an incentive/commission contract. Tickets all EV/CA reservations.

Maps Flight Itineraries for EV & CA products. Costs contracted air from various gateways for all tour products that are air inclusive. Loads costed fares into tour operating reservation system.

Provides quality control for air bookings, ensuring it corresponds to the correct tour/departure dates. Reviews and maintains all air queues. Troubleshoots any issues with the GDS. Monitors any air variance, reviewing budgeted cost vs actual ticketed.


Prepares weekly A.R.C. report for each branch office/call center, researching and resolving any discrepancies between I.A.R. and internal database information; utilizes ARC Compass for research and verification of airline ticket information.


Identifies opportunities for enhanced system efficiencies and informs management; makes recommendations and tests system updates or new technology. Makes recommendations to changes in procedures of problem reporting and resolution as appropriate; updates procedure manuals as needed.

Keeps abreast of changing trends in Travel Industry; researches and make recommendations of emerging travel technologies. Attends educational webinars and conference calls as well as other pertinent industry related topics. Provides ongoing training and support for the team.

Works in conjunction with team member, management and user base to accomplish small to large size projects.


Qualifications:

Minimum 5 years tour operators air dept. or high-volume travel agency experience required. High School or GED required; Associates Degree preferred. Excellent GDS skills, prefer Amadeus and Apollo. Knowledge of Softrip or other tour reservation system; automated/robotic ticketing, schedule change programs; ARC process and debit memos; net fares, airline rules and policies would be helpful. Ability to meet deadlines and multitask; adapt as the environment and organization evolves; negotiate/read hotel contracts and attend/plan various site inspections needed. Excellent communication skills; strong customer and results orientation; and organizational skills. Availability on off hours.

AAA Northeast is one of the largest and most innovative membership organizations in North America. It is a multi-business organization comprising more than 60 locations in a six-state area. We provide valuable roadside service to our 5.1 million members, as well as many specialized services such as Financial Services & Loans, Insurance, Travel, Discounts, Auto Glass, and Driver Training. AAA is a key advocate for issues impacting the traveling public, such as highway safety, road maintenance and related legislation. We have a unique organizational model and many of our businesses are the largest and most sought after in their industries. AAA Northeast employees help and serve as a way of life. Through a 100-year legacy of service stewardship, our employees make valuable contributions to our workplace and the community that surrounds us. In order to continue our mission, our organization is expanding and we need talented people to work alongside us in creating our next 100 years.