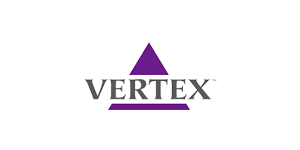 Lead Analyst, Legal & Compliance, and Corporate Communication Applications at Vertex Pharmaceuticals Inc.
Boston, MA 02210
Vertex Pharmaceuticals is looking for a Lead Analyst, Legal & Compliance, and Corporate Communication Applications who will serve as the primary point of contact for the Vertex Legal/OBIE (Office of Business Integrity & Ethics) team as well as the Corporate Communication team as it relates to the design, development, support, and maintenance of applications. In partnership with the business, this role will assist with Governance and future roadmap related activities. The Lead Analyst will collaborate with key stakeholders in the business, along with GIS colleagues, to identify and deliver technology solutions in support of the business' strategy and goals.
Key Responsibilities
Serve as the Business Partner for Legal/OBIE and Corporate Communication functions. 
Work closely with Functional Operations teams, key business stakeholders, and management to provide technology guidance and support
Review potential business process improvements in pursuit of driving efficiencies and meeting business needs
Oversee a portfolio of projects, releases, and enhancements, assuring quality and timeliness of delivery while remaining within allocated budget limits
Manage relationship with strategic software vendors and service providers
Liaise within Vertex GIS to support business in driving initiatives and goals.
Champion enterprise GIS initiatives (i.e. Office 365 Rollout & Zoom) across supported business groups
Work closely with Compliance, Internal Audit, and Quality groups to ensure compliance with Sarbanes-Oxley (SOX) as well as GIS system lifecycle and change management requirements
Serve as Platform Owner for various Legal and OBIE systems (i.e. iManage, Counsellink, Legal Hold Pro…) as well as Enterprise DocuSign and Please Review applications.
Manage platform roadmaps to marry business objectives with application features and new technologies.
Proactively monitor and maintain system health, provide training and production support. 
Analyze business needs, define requirements, evaluate software solutions, drive implementations. 
Serve as a Platform Owner on key systems (SurveyMonkey…) and provide insight into the Corporate Communications technology portfolio.
Ownership of integrations between key systems and sites that are crucial to the success of our employee population (i.e. Corporate Intranet) and work on deployment of branded mobile application
Partner with Analytics teams to introduce PowerBI Analytics into Corporate Communications applications
Provide updates on key technology initiatives globally as they relate to Digital Signage, Video Studio improvements, Webcast functionality, and more
Provide technical support, data analytics, integration support, and security/risk management for our Corporate Giving (Benevity) and Grant (CyberGrants) applications
Required Skills
Experience with enterprise applications and SaaS systems; integrations, enhancements, upgrades, and operational support procedures
Demonstrate the ability to quickly learn new systems and tools based on conceptual understanding of technology
Very strong communication, interpersonal, and collaborative skills
Project management skills, demand management, resource management, and system life cycle experience
Strong analytical and problem-solving experience
Proven ability to meet deadlines
Preferred Skills
Experience with above mentioned Legal Systems
Experience with DocuSign
Exposure to both Waterfall and Agile project management methodologies
Experience working in ServiceNow for incident management and/or enhancement tracking
#LI-JF1