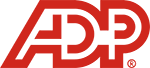 Lead Application Developer, Java at ADP LLC
Roseland, NJ 07068
ADP is hiring a Lead Application Developer. In this position you are responsible for developing software applications solutions for ADP's external and internal clients.
We believe people make great companies, not the other way around. Our people make all the difference in delivering innovative HR technologies and solutions that help employees all over the world do their jobs better. The result? We're building the next generation of ADP technologies.
This position can be located in Roseland, NJ, Alpharetta, GA or Louisville, KY.
Responsibilities:
Develop & enhance effective programs & data structures that successfully meet the objective.
Participate effectively in relevant aspects of software development life cycle (SDLC) including planning, construction, testing, reviews and demonstrations.
Collaborate with team to design, develop, test and refine deliverables.
Investigate and resolve application issues as needed Package, configure and deploying software Collaborate with clients, Product Managers, Architects, & Analysts to develop and review requirements & design.
Review and create system, software and functional design specifications that address requirements.
Participate in project planning and release management.
Higher level jobs would be expected to manage broader or multiple projects at a time.
Acts as an expert source of technology and application knowledge within their domain. Research, recommend, and introduce new technologies and new uses of existing technologies Participating in Business planning, IT strategy and setting direction.
Required Qualifications:
Technical Degree or equivalent in education & experience.
7+ years of experience with Object Oriented Design and Development in Java
Experience with Web Technologies (HTML, JavaScript, etc)
Experience with RESTful API development, JSON, etc.
Experience with the Spring framework, specifically with Spring Boot.
Strong verbal and written communication skills
Preference will be given to candidates who have the following:
Experience with data security (encryption, tokenization, masking)
Application Security experience (i.e. LDAP/Active Directory, OAuth, Custom solutions)
Experience with development within Docker environments
Experience with logging solutions such as Slunk
Experience with DevOps approaches and procedures
Experience with network routing management and configuration tools (for example HAProxy)
We're designing a better way to work, so you can achieve what you're working for. Consistently named one of the 'Most Admired Companies' by FORTUNE Magazine, and recognized by DiversityInc as one of the 'Top 50 Companies for Diversity,' ADP works with more than 740,000 organizations across the globe to help their people work smarter, embrace new challenges, and unleash their talent. "Always Designing for People" means we're creating platforms that will transform how great work gets done, so together we can unlock a world of opportunity.
At ADP, we believe that diversity fuels innovation. ADP is committed to equal employment opportunities regardless of race, color, genetic information, creed, religion, sex, sexual orientation, gender identity, lawful alien status, national origin, age, marital status, or protected veteran status. We support an inclusive workplace where associates excel based on personal merit, qualifications, experience, ability, and job performance.