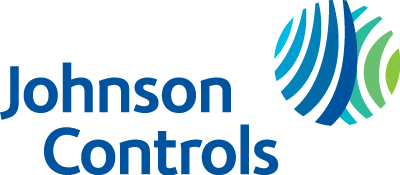 Lead Business Success Coach / Trainer - Remote at Johnson Controls
Norman, OK
Job Description
Lead Business Success Coach / Trainer - Remote
What you will do
Opportunity to join a brand-new team as they develop, sales training solutions and high-performance coaching model, providing value both internally and to our customers.
Nimble and creative leadership style
Strong foundation (proven value, available resources, knowledgeable team-members)
Dynamic, multi-faceted role

Program design
Innovative
Project Management
Consultant
Multi-media training delivery
Coaching skills for impact
How you will do it
Develop amp; deploy sales amp; business training curriculum to be presented live, online, and via mobile devices.
Modality of learning may include live classroom sessions, VILT learning sessions (synchronous or asynchronous).
Adaptable in facilitation style and approach to fit the needs of the audience, the content, and the technology.
Facilitate the creation of materials, processes, systems that have advanced-level content and/or facilitate learning in multiple areas of expertise, including sales, finance, and soft-skills. This includes written training materials that are distributed across multiple mediums.
Strong capability to think creatively, innovate, and implement progressive amp; sustainable solutions for our channel partners.
Develop subject matter expertise in appropriate cutting-edge technologies, products, processes, and services.
Capacity to role-play and coach field sales professionals on skills to address real-time challenges.
Proactively follow-up on post-training and coaching.
Consult with stakeholders to assess training and development needs within their channel to create a comprehensive learning plan with an executive presence.
Build long-term partnerships with customers.
Ensure training commitments are delivered on-time and within budget.
Plan, measure, and track results of business training using appropriate methods for determining participant reaction, amount of learning, and ability to demonstrate new skills in the classroom setting.
Assist the Channel Sales Learning Team to meet revenue objectives and goals.
Compile and present results and feedback to executive leadership.
Proactively develops and presents recommendations for continuous improvements.
Engage with cross-functional teams to determine training needs and related questions.
Qualifications
What we look for
Required
Bachelorrsquo;s degree (Business or Education preferred)
5+ years of business experience in a sales-oriented business environment.
Experience in providing adult education / training / facilitation experience.
Strong business and financial acumen.
Ability to work both autonomously as well as be an effective project team member.
Proven ability to self-motivate amp; manage multiple projects.
Excellent professional writing and presentation skills are required.
Demonstrated ability to influence customerrsquo;s key decision-makers.
Understands Selling Trends both B2B amp; B2C.
Experience with Supply Chain Management.
Outstanding business coaching skills.
Channel sales experience preferred.
Some travel required (up to 20%)

Johnson Controls International plc. is an equal employment opportunity and affirmative action employer and all qualified applicants will receive consideration for employment without regard to race, color, religion, sex, national origin, age, protected veteran status, genetic information, status as a qualified individual with a disability, or any other characteristic protected by law. For more information, please view EEO is the Law. If you are an individual with a disability and you require an accommodation during the application process, please visit www.johnsoncontrols.com/careers.
Job
Human Resources
Primary Location
US-OK-Norman
Organization
Corporate