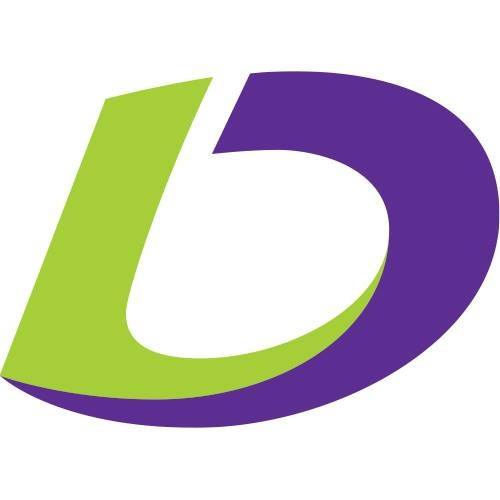 Lead Business Systems Analyst at loanDepot
Plano, TX
We are at the forefront of change in this rapidly evolving lending market. mello™, the Greek word for "future," was the product of a recent $80+ million dollar investment in research & development to transform & streamline the home buying process into a digital experience like no other competitor offers.  But mello™ is just the beginning… loanDepot will continue to invest in developing our own advanced technology ecosystem built around serving our customers & enabling our valued employees to provide exceptional service. We have funding, we have opportunities, you have ideas—it's a perfect match. Come join us!
loanDepot — We are America's Lender.
Position Summary:
Responsible for acting as an advanced professional in the systems and process design and implementation space, leading a team of analysts to execute large to extra-large level of effort software implementation projects. Solicits, understands, and documents the customer's business requirements, processes, and workflows developing both written and visual depictions of requirements and process flows. Oversees all initiative or project specifications drafted by the team and works with developers to create functional specifications that meet those requirements. Responsible for coaching assigned project team members and ensuring team members follow standardized processes, procedures, and templates. Monitors and tracks team members' assigned work and ensures timelines are met or appropriately escalated and communicated. Ensures the performance of all duties in accordance with the company's policies and procedures, all U.S. state and federal laws and regulations, wherein the company operates.
Responsibilities:
Works with team to break requirements into appropriately sized tickets/user stories. 

Works with team to ensure appropriate levels of detail (including acceptance criteria) exists and is documented at each stage of the process. 

Provides input into estimating sessions to allow the team to understand requirements level of effort and to validate identified assumptions. 

Works with the team to contribute to impact assessments, change requests, and providing high level estimates where needed. 

Collects and understands business problems. Recommends process improvement and/or system solutions to business partners. 

Serves as second level application support. 

Acts as the subject matter expert to the development team. 

Creates visual exhibits and process maps to facilitate the understanding of business requirements. Produces Business Requirements Documents and Use Cases. 

Develops complex functional requirements. 

Mentors other Business Systems Analysts to create consistency across the Business System Analyst team. Assists in the onboarding and development of new Business Systems Analysts. 

Supports UAT efforts when required. 

Assists with prompt resolution of production issues and communicates status to executive team. 

Coordinates the work of other Business Systems Analysts as required by management. Contributes towards team development, performance goal-setting, management, and evaluation. 

Performs other duties and projects as assigned. 
Requirements:
Bachelor's Degree preferred, or minimum of seven (7) + years' experience with processing modeling and systems analysis on complex systems. 

Experience with traditional SDLC and rapid development methodologies required. 

Mortgage Banking systems experience required. 

Familiarity with .NET development techniques and practices required. 

Proven track record leading a team over a sustained period required. 

Demonstrates knowledge of, adherence to, monitoring and responsibility for compliance with state and federal regulations and laws as they pertain to this position. 

Ability to lead, coordinate, and communicate on multiple changes to systems and services. 

Fully conversant in the use of appropriate tools for capturing and documenting business requirements and solution designs. 

Confident and effective provision of information to stakeholders. 

Advanced analytical and problem solving skills. 

Ability to contribute to a team of peers, as well as within own team. 

Strong coaching, consultative, and advisory skills. 

Strong knowledge of SQL and XML. 

Ability to understand pseudo code. 

Strong business, functional and technical understanding of Mortgage Origination platforms and related components, systems and Vendor connectivity. 

Intermediate skills in computer terminal and personal computer operation; Microsoft Office applications including but not limited to: Word, Excel, PowerPoint, Outlook, Visio, and Access) 

Intermediate math skills; calculate interest and percentages; balance accounts; add, subtract, multiply and divide in all units of measure, using whole numbers, common fractions and decimals; locate routine mathematical errors; compute rate, ratio and percent, including the drafting and interpretation of bar graphs. 

Effective organizational and time management skills. 

Exceptional verbal, written and interpersonal communication skills. 

Ability to make decisions that have moderate impact on the immediate work unit and cross functional departments. 

Ability to organize and prioritize work schedules on a short-term and long-term basis. 

Ability to provide consultation and expert advice to management. 

Ability to make informal and formal presentations, inside and outside the organization; speaking before assigned team or other groups as needed. 

Ability to deal with complex difficult problems involving multiple facets and variables in non-standardized situations. 

Ability to work with little to no supervision while performing duties. 
The Perks: 
Competitive compensation reliant on ability & experience.

Excellent benefits package including multiple health, dental & vision options.

Company paid life and AD&D Insurance, as well as additional voluntary benefit possibilities.

401K with robust company match.

15+ PTO days in addition to 8 paid company holidays.

The opportunity to work for America's Lender under the vision of industry legend, Anthony Hsieh. 
We are an equal opportunity employer and value diversity in our company. We do not discriminate based on race, religion, color, national origin, gender, sexual orientation, age, marital status, veteran status, or disability status.
On Site Cafeteria
Vacation/paid time off
Life Insurance
Military Leave
Long Term Disability
Parking
Gym Memberships
Medical, Dental and Vision
Paid Holidays
Professional Development
Maternity/Paternity Paid Leave
Concierge Services
Prescription Drug Coverage
Employee Referral Program
Merchandise Discounts
Game Rooms
Free Food and Coffee
401K
Employee Events