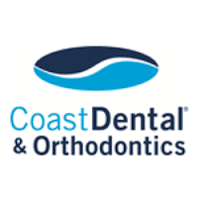 Lead Dental Assistant - Beneva - $ign on Bonu$ at Coast Dental
Sarasota, FL 34231
Assist dentist in providing dental treatment, care and education to patients. Must possess strong knowledge and skill of clinical needs, and working k...Qualifications
Active Expanded Functions Dental Assistant (EFDA) certification.
Or if assisting in Florida, a Registered Dental Assistant (RDA) license or Certified Dental Assistant (CDA) certificate obtained prior to May 2009, according to state guidelines and limitations.
Radiography licensure
Minimum of three-year dental experience preferred.
Excellent customer services skills and verbal communication skills.
Ability to work in high volume environment.
Working Conditions
Lead Patient Care Coordinators work in a well-lit, clean environment. Their work area is usually near the dental chair so that they can arrange instruments, materials, and medication and hand them to the dentist when needed.
Lead Patient Care Coordinators must wear gloves, masks, eyewear, and protective clothing to protect themselves and their patients from infectious diseases.
Lead Patient Care Coordinators also follow safety procedures to minimize the risks associated with the use of x-ray machines.