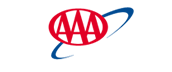 Lead Engineer Automotive Research at AAA OHIO AUTO CLUB
Los Angeles, CA
Teamwork. Integrity. Dedication.
Together, we make a difference.
If you are a career-minded, service-driven professional looking to join a fast-paced organization then you have come to the right place. AAA is a member service organization affiliated with the national AAA network. With offices across the United States, we are united by common mission and common values of excellent member service. With more than 14,000 employees in 21 states, we provide legendary service to 16 million loyal members. With a constantly growing membership, we are always welcoming dedicated professionals looking to challenge themselves and build a career within our dynamic organization. You will find that being part of a very successful team is extremely rewarding.
Description:
AAA is seeking career-minded individuals for our Lead Engineer, Automotive Research Center
Provides a high level of technical expertise on automotive-related subjects.

Design, develop and conduct technical research studies and lead automotive testing and analysis related to vehicle emissions, advanced driver assistance systems automotive design, operation, safety and other automotive technologies.

Utilize the results to provide useful consumer information to members and the auto industry.

Provide a high level of automotive expertise as the automotive subject matter expert.

Perform analyses of key public policy issues in automotive technology.

Articulate and communicate automotive information and research to senior management, at legislative, regulatory, public policy and industry forums.
Qualifications
Preferred education level – Master's Degree
Four-year college degree or equivalent combination of education and experience.
Advanced degree and/or professional certification or licensing in automotive engineering or closely related field is required.
Experience:
Minimum of 7 years experience in automotive research design, engineering, analysis, testing and management of staff performing same; preferably a combination thereof.
Knowledge/Skills/Abilities:
Comprehensive oral and written communications skills.
Comprehensive ability to interact well with broad variety of groups and individuals.
Advanced ability to successfully develop and implement initiatives and programs.
Proficiency in MS Office programs and specialized hardware and software necessary for technical tasks.
California vehicle operator's license and excellent driving record required.
Member of automotive associations such as SAE and industry certified candidates (i.e. ASE) are preferred.
Working Environment:
Office and technical research and testing environment, some time spent out of office.
Involves off-site events before forums, working groups. task forces and technical organizations.
Some travel (air, car) with and outside of the state is required.
Hours vary and will involve evenings and weekends.
Some lifting and transport of supplies and materials will be required.
Benefits:
Health coverage for medical, dental and vision
Paid time off including vacation, illness and holidays
Life insurance
Disability coverage
Pension
401k savings plan
Employee discounts
"Creating members for life by exceeding our members' expectations through valuable products and legendary services."
AAA is an Equal Opportunity Employer.