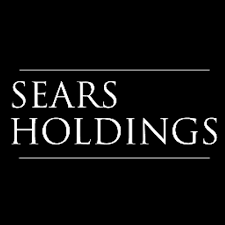 Lead, Fine Jewelry & Cashier, STORE#1019 at Sears Holdings
Pleasanton, CA 94588
The Fine Jewelry and Cashier Lead is responsible for enhancing the customer experience by providing proactive support for
customers and Associates, efficiently completing sales and service transactions at the cashier wraps throughout the store, executing
merchandise and presentation and sales standards, ensuring the Fine Jewelry area is Ready All Day and facilitating the efficient
flow of merchandise in the Fine Jewelry area. This position assists the Softlines Assistant Store Manager with scheduling, coaching,
training, supervising and selecting the Fine Jewelry and Cashier Associates, as well as maintaining a personal contribution to the
department's productivity.

JOB DUTIES/RESPONSIBILITIES:
* Performs Cashier Associate job duties
* Performs Fine Jewelry Consultative Sales Associate job duties
* Supports the Softlines Assistant Store Manager in developing a high performance team by assisting in scheduling and general
supervision of the Cashier and Fine Jewelry Associates, as well as training and coaching on cashier functions, product knowledge,
merchandise presentation skills and customer service skills to enhance sales
* Participates in interviews with job applicants and provides input to the Softlines Assistant Store Manager during the selection
process
* Understands website navigation, and proactively leverages technology in order to facilitate the customer experience
* Provides superior customer service (i.e., locate merchandise, assist customers, answer phones, partner with store cashiers when
assistance is required to ring register)
* Acts as a role model and personally contributes to attainment of department goals
* Ensures that all cash wraps and Fine Jewelry department is easy to shop, clean and organized for customers
* Executes Monthly Plan to Sell Activities under the direction of the Softlines Assistant Store Manager
* Actively monitors and optimizes the customer experience at cash-wraps, and assists in training all Cashiers to promptly greet
customers and to page for Assistance when three or more customers are in line
* Facilitates efficient replenishment flow and representation of merchandise, including ensuring clearance product flow in the Fine
Jewelry department
* Executes collateral and non-promotional signing at product level, and ensures timely and accurate execution of promotional ad
setup and take down in the Fine Jewelry department
* Ensures optimization of credit, gift card, Shop Your Way Rewards, and multi-channel opportunities (and, where applicable,
Protection Agreements, Sears Purchase Protect, and other miscellaneous income opportunities)
* Researches all cash variances of $50 or more, communicates cash variance corrections to Office Assistant, and provides
completed research to Loss Prevention daily
* Accompanies the Softlines Assistant Store Manager during the weekly review of Cashiering and Fine Jewelry consultative
functions to assist in identifying areas of opportunity and developing action plans for improving performance
* Assists with communications to associates regarding upcoming events, work process changes and Company/business initiatives
* Assists in resolving customer issues and complaints; escalates issues to Softlines Assistant Store Manager as necessary
* Fosters a team environment
* Performs limited store opening and closing activities
* Performs supervisory responsibilities, including, but not limited to: making employment decisions regarding hiring, promoting,
demoting, and terminating; conducting performance appraisals; and coaching and developing associates
* Performs other duties as assigned

REQUIRED SKILLS:
* Ability to assist in leading and developing a team of Associates
* Ability to form strong partnerships and communicate well with store team members
* Ability to identify issues and recommend business solutions to the Softlines Assistant Store Manager
Page 2 of 2
* Ability to use email and attachments, Internet/Intranet and computer systems to access, input, modify or print information or to
execute moderately complex programs or analyses

PREFERRED SKILLS:
* Customer assistance and merchandising training
* Experience related to coaching, training, and supervising
* Experience with supervision of business operations in a retail setting

JOB REQUIREMENTS:
* High school diploma or equivalent
* 1-2 years of related experience
* 18 years of age or older

Equal Opportunity Employer / Disability / Vet.