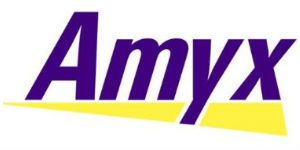 Lead Information Security Engineer at Amyx Inc.
Washington, DC 20001
Amyx is seeking to hire Lead Information Security Engineer located in Washington, D.C. This position will be supporting our SEC client.
Responsibilities and Daily Tasks:
The U.S. Securities and Exchange Commission (SEC), Office of Information Technology (OIT), Information Security Office, requires information security services for any and all emerging IT components, IT services, and ancillary elements as they arise as required to achieve the agency's mission. These services include, but are not limited to the following:
Privacy Compliance and Testing

Governance, Risk, and Compliance (GRC) services

Security Assessment and Authorization (SA&A)

and Continuous Diagnostics and Mitigation (CDM)
The Lead Information Security Engineer will be responsible for organizing, directing, and managing a team of IT professionals implementing a NIST Risk Management Framework compliant program. The Lead Information Security Engineer will provide direction of program activities and be responsible for constructing and executing project schedules reporting progress to the Program Manager and Government on a regular basis.
Required Skills and Qualifications: (examples of what is needed below)
Education: Bachelor's degree or equivalent professional experience in the field of information security, computer engineering, information systems, telecommunications, or related technical or functional discipline.
Experience:
Minimum of four (4) years of experience in the following:

On-site project lead for information technology security engineering projects serving as the interface and on-site point of contact with Contracting Officer's Representative (COR) for program/project operations.

Organizing, directing and coordinating with the Program Manager and COR in the planning and production of all contract and subcontract support activities.

Supervising program/project operation by developing engineering, technical and management procedures and controls, monitoring, and reporting progress.
A minimum of eight (8) years of relevant work experience in the area of information/cyber security engineering or security operations, including hands-on experience with security tools and devices such as network firewalls, web proxy, intrusion prevention system, vulnerability scanner, and penetration testing tools.

Two (2) or more years of experience in the design and implementation of enterprise-wide security controls to secure systems, applications, network, or infrastructure services.

Specialization in at least one of the following fields with four (4) or more years of experience: o Building and administering security devices such as network firewall, web proxy, data loss prevention systems, and intrusion prevention systems.

Building and administering Windows Server and Active Directory.

Building and administering Linux/UNIX based systems.

Building and administering Network devices (e.g., Cisco, Juniper).

Conducting dynamic web application security testing, both manual testing and utilizing application security tools to discover exploitable vulnerabilities.

Conducting database security assessment and monitoring.

Managing cloud security operations, including identity & access control, secure configuration management, network security, enforcement policy scripting, workload security, data security, and logging.

Public Key Infrastructure (PKI) management and data encryption for data-at-rest and data-in-transit.

Demonstrated understanding of TCP/IP networking concepts and DNS.

Experience with public cloud services providers such as Amazon AWS or Microsoft Azure.

Strong familiarity with Federal compliance standards such as NIST 800-53, FIPS, FedRAMP.
Professional Certification: Maintain at least one current professional certification. Acceptable certifications include: Any SANS GIAC Security certifications (Administration, Software, Forensics, or GSE Expert), ISC2 CISSP, or any security systems vendor administration-level certifications.
Desired Skills and Qualifications:
PMP Certification preferred or equivalent work experience (4+ years management experience).
Amyx is an Equal Opportunity employer. Amyx is committed to providing equal employment opportunity to all job seekers. Every qualified applicant receives focused consideration for employment and no one is discriminated against on the basis of race, color, religion, sex, sexual orientation, gender identity, national origin, age, disability or protected veteran status. In addition to federal law requirements, Amyx complies with applicable state and local laws governing nondiscrimination in employment in every location in which the company has facilities. This applies to all terms and conditions of employment, including recruiting, hiring, placement, promotion, termination, layoff, recall, transfer, leaves of absence, compensation and training. Equal Opportunity Employer- Minorities/Females/Veterans/Individuals with Disabilities/Sexual Orientation/Gender Identity. Amyx is an E-Verify employer.

Amyx proudly and proactively takes affirmative action to advance employment of individuals who are minorities, women, protected veterans and individuals with disabilities.


Physical Demands

Employee needs to be able to sit at a workstation for extended periods; use hand(s) to handle or feel objects, tools, or controls; reach with hands and arms; talk and hear. Most positions require ability to work on desktop or laptop computer for extended periods of time reading, reviewing/analyzing information, and providing recommendations, summaries and/or reports in written format. Must be able to effectively communicate with others verbally and in writing. Employee may be required to occasionally lift and/or move moderate amounts of weight, typically less than 20 pounds. Regular and predictable attendance is essential.