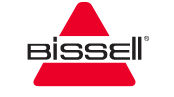 Lead IoT Software Engineer at Bissell
Grand Rapids, MI
POSITION SUMMARY
The Lead IoT Software Engineer is responsible for the integration of embedded software systems into developments of new Internet connected floor care products, including robotic vacuum products. This person will have Embedded Software Engineering experience for a variety of microcontrollers and interfaces to architect, implement, integrate, and test on and off-board between both hardware and software to support new product development. Candidate is expected to have experience in the design, analysis and evaluation of hardware, firmware, and software to provide guidance and recommendations to strategic decisions related to operating systems, network connectivity, performance, in field update, interface limitations, and licensing. In addition to being an individual contributor, the candidate will be expected to work with internal and external contributors, both foreign and domestic in origin.
POSITION PROFILE



Key role in New and Existing Product Development projects as systems integrator of software into new devices.




With some oversight, define and approve overall electronics architecture choices with particular foresight to future products and creating and/or staying within the overall BISSELL platform solution(s).




Collaborate with internal electronics and IT development teams as well as partner with external design resources to achieve and deliver product design targets and deliver additional value to internal and external stakeholders with definition of functions and data collection.




Utilize and demonstrate proficiency in software and electronic design and development tools to architect and build specifications and requirements for hardware and software systems that can be integrated into BISSELL products as well as with the connected home.




Utilize design resources to create and evaluate electrical schematics, PCBA layouts, firmware architecture, firmware code, interconnecting software, application protocols, connectivity protocols, etc.




Work closely with BISSELL product development engineers to integrate the mechanical aspects of the product into the overall floor care product design.




Work closely with BISSELL compliance engineers to obtain product approvals for embedded software sub-systems, if applicable, and approvals of the overall product that have direct relevance to the software.




Recommend and specify relevant equipment, processes, and fixtures needed for simulation, continuous integration measurement, testing, and qualification at software and product levels.




Provide knowledge and guidance for quality improvement and cost reduction projects involving software systems within floor care products.




Position holder will have a solid foundation in engineering fundamentals, proven verbal and written communication capabilities, organizational, and project management skills, failure mode effect analysis and/or risk analysis, is desired.



May be required to perform other duties as assigned. broad technical knowledge