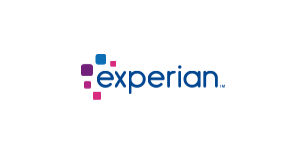 Lead Machine Learning Scientist at Experian
San Jose, CA 95002
Experian is looking for a Lead Machine Learning Scientist to join our Innovation Solutions Group (ISG), Quantitative Analytics team. If you have financial services experience, programming skills and Applied Machine Learning expertise then we are very eager to speak with you!
About us, but we'll be brief
Experian is the world's leading global information services company, unlocking the power of data to create more opportunities for consumers, businesses and society. And we are thrilled to tell you that just this year, FORTUNE has named Experian one of the 100 Best Companies to work for. In addition, for the last five years we've been name in the 100 "World's Most Innovative Companies" by Forbes Magazine. With a focus on our employees, we were rated the #1 Top Workplace by the Orange County Register. Experian Consumer Information Services is redefining the way our clients do business within all aspects of the customer credit lifecycle. Fueled by best-in-class data and innovative technology we help businesses make smarter decisions, identify consumers, make decisions on loans, market to prospects and collect.
What you'll be doing
This position will require you to design and collaborate with members across the ISG organization to deliver new product innovations leveraging your unique knowledge and skill set in Machine Learning and Artificial Intelligence in our Big Data Platform. You are required to use advanced programming and analytical skills to solve a variety of complex business problems across multiple industries and through all phases of the consumer credit lifecycle (prospecting, acquisition, portfolio management, and collections).
Assist in the directing of collaborative efforts between Engineering and the Quantitative Analytics teams in the design and implementation of Machine Learning and AI application in a true big data environment.
Architect ML and AI solutions and assist in the agile management of projects to bring whiteboarding to reality.
Mentor Machine Learning Scientists in the best practices of data science and machine learning to ensure the successful career growth or your fellow Experian teammates.
Lead efforts in the development of automation into the Experian process allowing for Scientists and Engineers to focus their attention to thought provoking innovative initiatives rather than redundant tasks.
Research and integrate new data assets from disparate resources into Experian's ML and AI platform.
Produce implementation plans and testing to support the implementation of decision internal as well as external analytic tools.
Bottom Line - Drive innovation in technology at Experian.
What your background looks like
Strong knowledge of statistical analysis software / data analysis experience including data manipulation; preferably Python and R.
Proven track record for leading and executing complex modeling/machine learning projects and new product development from concept to final delivery.
Expert analytical skills to evaluate understand and interpret data.
Proven track record in applying traditional statistical methodology and learning algorithms including but not limited to; Neural Networks, Clustering, SVM, and Gradient Boosting.
Perks
Currently all of our positions are remote, but once it's safe to do so this role will be located in our Costa Mesa office, which is our North American headquarters
Four weeks of vacation to start, five sick days and two volunteer days (plus eleven paid holidays)
Competitive pay and comprehensive benefits package, with a bonus target of 20%
Flexible work schedule