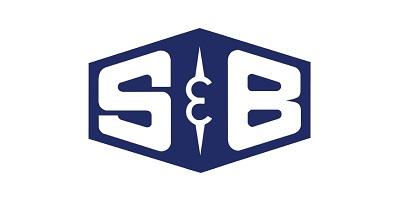 Lead Process Engineer at S & B Engineers and Constructors, Ltd
Pittsburgh, PA
OVERVIEW


Plans, organizes and supervises design engineering activities within the Process Engineering department. Acts as staff specialist or Lead Process Engineer for one or more major projects. Ensures compliance with quality standards and client requirements for process plants. Has full technical responsibility for interpreting, organizing, executing and coordinating Process engineering on projects which involve unique problems and require frequent collaboration with various engineering disciplines.


SUPERVISORY RESPONSIBILITIES
Acts as administrative and technical authority to Process team. Has supervisory or salary administration responsibilities at the department level independent of project responsibilities..
EDUCATION
Normally requires at least a four-year degree in Chemical Engineering.        
QUALIFICATIONS AND EXPERIENCE
Requires a minimum of 15 years experience in Process/Design Engineering or related functional area (or equivalent working knowledge/experience). Registration as a licensed professional engineer is required. Must be cognizant of the capabilities and limitations of various computer software packages and automated engineering and design equipment to effectively direct their use for diverse engineering assignments.
TYPICAL DUTIES AND RESPONSIBILITIES
Plans, organizes and directs process assignments.

Administers salary within the department. 

Reviews and approves timesheets.

Conducts performance reviews for department personnel.

Responsible for hiring, terminations and reduction of force.

Develops and organizes training.

Maintains and develops tools for departmental use.

Develops schedules with process group leaders to coordinate engineering activities.

Formulates new methods and techniques for design of complex processes and equipment.

Reviews project budgets, staffing requirements and overall project progress, recommending personnel actions based on performance reviews.

Advises and consults with engineering professionals regarding process and design problems and changes.

Represents company in external engineering associations and technical forums.

Current or previous Lead/Supervisory experience is required.
LANGUAGE SKILLS
Ability to read, analyze and interpret common scientific and tecnical journals, financial reports and legal documents. Ability to respond to common inquiries or complaints from clients, regulatory agencies, or members of the business community. Ability to write speeches and articles for publication that conform to prescribed style and format. Ability to effectively present information to senior mangement, public groups and/or boards of directors.    
MATHEMATICAL SKILLS
Ability to work with mathematical concepts such as probability and statistical inference, and fundamentals of plane and solid geometry and trigonometry. Ability to apply concepts such as fractions, percentages, ratios and proportions to practical situations.
PHYSICAL DEMANDS
Occasionally, will conduct or participate in a field trip to an operating plant or construction site. This requires normal hearing, the ability to stand, walk, reach, climb and balance, clear close and distance vision, depth perception and the ability to focus. Lifting up to 25 pounds may be required.
WORK ENVIRONMENT
Normal work environment will be a business office with moderate noise. Occasionally, may visit or be temporarily assigned to work in an operating plant or at an construction site. This may require exposure to outdoor weather conditions, loud noise, work near moving mechanical parts, electrical energy, construction equipment, vibration, fumes, chemicals and airborne particles.