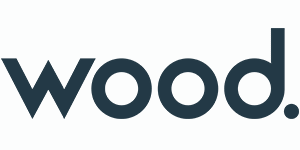 Lead Pulp and Paper Process Engineer at Wood
Tucker, GA
Wood is a global leader in the delivery of project, engineering and technical services to energy and industrial markets. We operate in more than 60 countries, employing around 60,000 people, with revenues of over $10 billion.  We provide performance-driven solutions throughout the asset life cycle, from concept to decommissioning across a broad range of industrial markets, including the upstream, midstream and downstream oil & gas, power & process, environment and infrastructure, clean energy, mining, nuclear, and general industrial sectors. www.woodplc.com
We offer competitive salaries along with a complete benefits package including: medical, vision, & dental coverage, 401K Matching, Educational Reimbursement, and a variety of Training and Development Programs to help you develop the skills you need to succeed in your chosen career path.
Role Overview 
Wood is currently recruiting for a Lead Pulp & Paper Process Engineer for our Tucker,GA office.
Wood is recognized globally and throughout many industries for this engineering capability. We tackle engineering projects ranging in complexity from simple to world class. Customers rely on our engineering design experience and lessons learned where we are able to provide certainty of outcome through world class project delivery. If you are looking for a job where you will be challenged, pushed to excel and given opportunities for growth and increasing responsibility we are convinced you will thrive and enjoy working at Wood.
The Atlanta, Greenville, Portland, Minneapolis, and Tallahassee offices make up the engineering centers for US Operations within the Wood Process & Energy division.   Over the past ten years, Process & Energy has steadily grown from a $500M to $1.7B business and our core values are sharply focused on safety, client satisfaction, having the courage to push boundaries and excellent project execution. 
Wood P&E is looking for process leaders who want to join a team with a clear vision of the future and a plan for steady long-term growth. We believe our growth is fundamentally the result of our great people who support the business core values and our diversity in successfully servicing one of our key markets in the Forest Industry sector.
This position primarily provides Pulp and Paper process leadership on forest industry projects but also has a strong influence in the overall development and execution in a project's full life cycle. In this position, the Lead Pulp and Paper Engineer provides process engineering expertise from conceptual studies, feasibility analysis, construction grade scope and estimates, detailed design, start-up, system optimization, and trouble-shooting.   
Key Responsibilities
Lead the Pulp and Paper process design on projects or a team of process engineers on larger engineering projects and provide direction and coordination to other disciplines as the process lead

Support project proposal efforts by developing a process scope of work and process man-hour estimate in support of the defined Client scope; Develop staffing plan and schedule to support the man-hour estimate and schedule from concept through design and start-up

Develop and/or oversee production of engineering reports, studies, calculations, PFD's, P&ID's, GA's, equipment specifications/data sheets, and review/approval of vendor submittals

Assure quality of design documents and process deliverables

Manage projects within budget and schedule constraints by interacting with Clients, team members and management to resolve project roadblocks

Participate and provide leadership in Client and project team meetings to establish project objectives and coordinate and/or resolve design problems
Skills / Qualifications
Undergraduate or Graduate Degree in Chemical or Mechanical Engineering

, or Pulp & Paper Science

(Professional registration is a plus)

Minimum 10 years' experience in the consulting engineering profession with progressive roles in working in a team environment on design of pulp and paper projects

Proven history of leading the Process design effort on Pulp and Paper projects

Experience in Pulp and Paper Industry is required. Specifically, working knowledge of the various unit operations such as:

Causticizing and Chemical Recovery

Chemical Pulping Fiberlines (wood yard, pulp mill, bleach plant etc.)

Recycle Fiber (OCC, ONP, MW etc.)

Machines (stock approach, various grades such as tissue, fluff pulp, linerboard etc.)

Experience in a variety of technical and/or operational assignments in the paper industry is a plus

Expertise in manufacturing processes with a demonstrated ability to translate that expertise into cost, quality, and/or capacity improvements is a plus

A willingness to travel as needed
If you believe you have the necessary knowledge, experience and enthusiasm to succeed in this position, then we would like to hear from you.
We are an equal opportunity employer that recognizes the value of a diverse workforce. All qualified individuals will receive consideration for employment without regard to race, color, age, religion, gender, national origin, sexual orientation, gender identity, disability and/or protected veteran status in accordance with governing laws.
By submitting your resume, you consent to Wood plc sharing this information within its divisions in order to identify other employment opportunities for which you may be suitable.