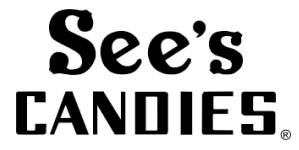 Lead Sales Associate at See's Candies
South San Francisco, CA 94080
This hidden gem is expiring soon - don't miss this opportunity.
Work is Sweet!
'Quality without Compromise' is not just a motto at See's Candies. It is the most important ingredient in our recipe for success. See's Candies has been in business since 1921 and maintains a reputation for producing the highest quality candy and providing superior customer service.
See's is a leader in the confectionary industry with over 250 retail shops across the USA. We are seeking friendly, enthusiastic individuals who are passionate about providing great customer service for our location in:
South San Francisco, CA 94080
Shop Management Team: Lead Sales Associate: $18.02 per hour
SHOP MANAGEMENT TEAM (Lead Sales Associate) These positions are responsible for on-site management of a single retail shop, ensuring that staff, product and shop operations are handled in accordance with See's guidelines and corporate philosophy in the areas of sales goal achievement, customer service, cost control, visual merchandising, policy compliance and safety.
1. Minimum 3 years retail management experience in a high volume, fast paced environment.
2. Physical ability to carry out the essential functions of the job, including packing candy, stocking shelves, ringing sales, standing or walking the entire shift and frequent lifting up to 25 pounds.
3. Proven success in developing, motivating, training and coaching employees.
4. Proven ability to grow the business by seeking sales opportunities and developing a sales-drive team.
5. Ability to work any shift including mornings, evenings and weekends.
See's will consider for employment qualified applicants with criminal histories in a manner consistent with the requirements of applicable local, state or federal law (including San Francisco Ordinance #131192 and Los Angeles Municipal Code 189.00).