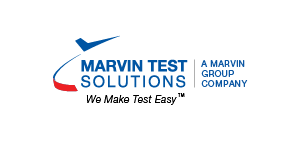 Lead Test Design Engineer at Marvin Test Solutions, Inc.
Irvine, CA 92614
Marvin Test Solutions, Inc., is a fast-growing Aerospace company specializing in Test Solutions. Marvin Test Solutions is growing and need a qualified Program Manager.

Responsibilities:
This is a technical hands-on supervisory position responsible for designing, manufacturing, integrating, and on time/budget delivery of customized ATE test systems and Test Program Sets (TPSs) for commercial and military electronics, systems, sub-systems, Line Replaceable Units (LRU's), Shop Replaceable Units (SRUs).
Typical duties include but not limited to:

• Managed multiple projects to design, configure, and manufacture customized ATE testers for Test Program Set developments.
• Manage a team of Test Development engineers, Software engineers, PCB designers, Mechanical engineers, shared resources and engineering technicians to perform test system design, assembly, cables and harnesses assembly, system validation, TPS's generation (functional and in-circuit testing), test fixture design, test code generation, system and test program integration, and system acceptance for delivery.
• Performed circuit analysis of complex systems, circuit boards under test to configure necessary system resources for test system development.
• Established all system architectural HW, SW requirements for test systems using COTS items. Select and procure all necessary materials and parts.
• Analyze project requirements to development cost and provide quotation, statement of work, and schedule to customers.
• Design Interface Test Adapters (ITAs) including various interfaces and supporting circuitries to simulate aircraft in-flight data, information, communication.
• Perform hands-on test code generation, HW/SW debug, integration, fault isolation and diagnostic.
• Provide technical guidance, leadership, mentorship to the team in system architecture, design, component selection, design for reliability, traceability and manufacturability.
• Generate required documentation, test procedures, schematics, wiring diagrams, specifications, work orders and mechanical drawings.
• Conduct PDRs, CDRs, ATPs (Acceptance Test Procedures), design reviews, project status meetings with project team, customers.
• Provide training and customer support on delivered system. Performed test systems, test program sets installation, and acceptance on site and at customer sites

Required Technical experience/knowledge: (no need to apply if you don't meet these minimum requirements):

• BSEE or equivalent (i.e. must have solid engineering proficiency in Electrical Engineering)
• Minimum 10 years of direct ATE Test Development experience with proven supervision, resource management, project management skills.
• The candidate must have strong hands on experience in Analog, Digital, mixed-signal processing, control systems, sensors, Microprocessors, microcontrollers, DSP, and PLDs, FPGAs.
• Test methodologies and test software development.
• Windows-based test software development with design tools such as, ATLAS, ATEasy, LabView, Visual Basic, Visual C++, LabWindows, etc. (5 years minimum)
• Designing circuits using schematic capture packages such as Protel, Orcad, etc. (3 years minimum)
• Proficient with standard test instrumentation, equipment such as DMM, Scope, Power Supply, Function Generator, Data Acquisition, DIO, PIO…
• Effective verbal and written communication skills with ability to prepare and present technical data and engineering reports to development team members and customers.
• Proficient with Microsoft's suite of programs (Outlook, Excel, PowerPoint and Word).
• Excellent analytical and troubleshooting skills
• Good time management skills and demonstrated efficiency in providing engineering support on multiple concurrent projects
• Ability to create and manage electrical specifications and test procedures from customer's system requirement specification.
• Ability to do low-level review of the designs
• Demonstrated people skills, both inside and outside the project team
• Ability to motivate and develop professionals to achieve their highest proficiency
• Ability to work independently, manage multiple tasks and projects
• Creative thinker with the ability to make decisions and execute effectively
• Limited travel maybe required

Preferred experience and knowledge:

• Developing TPSs for microprocessor-based circuits
• Developing TPSs for MIL-STD-1553/MIL-STD-1760 products
• Familiarity with military electronics and other military standards are a plus.

Marvin Test Solutions an Equal Opportunity Employer committed to a diverse workforce. Please e-mail your resume to

jobs@marvintest.com

or fax to (949) 263-1203.