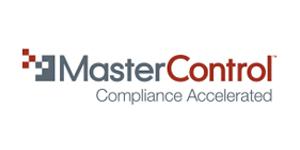 Learning Consultant at MasterControl, Inc.
Salt Lake City, UT
About MasterControl:
MasterControl Inc. is a leading provider of cloud-based quality and compliance software for life sciences and other regulated industries. Our mission is the same as that of our customers to bring life-changing products to more people sooner. The MasterControl Platform helps organizations digitize, automate and connect quality and compliance processes across the regulated product development life cycle. Over 1,000 companies worldwide rely on MasterControl solutions to achieve new levels of operational excellence across product development, clinical trials, regulatory affairs, quality management, supply chain, manufacturing and postmarket surveillance. For more information, visit www.mastercontrol.com.
Summary
We're currently recruiting for Learning Consultants who will help support learning content creation and deliver exceptional customer learning at MasterControl.  You'll work under the direction of our Sr. Manager of Learning Consulting and collaborate with our Learning Strategy team to carry out education initiatives that accelerate adoption of our MasterControl Platform.
The Learning Consultant will work as a qualified expert of MasterControl products and will be responsible for delivering consultations and classes to customers.  The Learning Consultant will also work with the Learning Strategy team as a Subject Mater Expert assisting in content creation and material review.  All consultant-led training is highly specialized system / application training.  We need Learning Consultants that can engage learners on complex content and provide valuable recommendations for their training needs.
This is not a position on an internal learning and development team. We create learning products and deliver services for customers with ambitious targets for profitability. This difference in mindset will be critical to success in this role. In addition to measuring our profitability, we also measure the impact of our training on user metrics in our platform. Because we are training on our own product, we can make data-driven design decisions and iterate on the most effective strategies.  Strong writing skills and technical aptitude are paramount.
Responsibilities
Provide learning consultations to customers and provide recommendations for their training plan (by learner role and by MasterControl solution).
Provide consultant led training virtually, at the Education Center, or at customer locations as a MasterControl Learning Consultant.
Deliver engaging and informative training sessions by keeping updated on products and on best practices for in-person and virtual facilitation.
Collaborate on curriculum development to create, review, and update job aids, training courses, and any other supplemental materials used in the classroom and in self-study learning.
Develop the skills within the MasterControl's community of customers, and contribute to the current and future use of learning services.
Enter and record the variety of bugs, enhancements and issues that flow from the class and customers as they provide output during classes.
Act as a substitute during times when management or colleagues are unavailable.
Fill the role of a moderator or producer for other learning consultants as needed.
Prepare and deliver learning workshops for MasterControl events as assigned.
Requirements
A combination of educational credentials and work experience that demonstrate excellence in professional and technical communication, preferably in a learning delivery context
Previous experience as a MasterControl sysadmin or consultant preferred
Experience with customer learning, preferably in a life sciences or high-tech industry
Experience with measuring effort and quality within time/cost constraints
Ability to work primarily in an East Coast timezone and flexibility to work at unusual hours (as warranted) to accommodate training needs in other time zones and parts of the world
Why Work Here?
#WhyWorkAnywhereElse?
MasterControl is a place where Exceptional Teams come together to do their best work. In  fact, hiring Exceptional Teams is a core value of ours. MasterControl employees are surrounded by intelligent, motivated, and collaborative individuals. We like to call it  #TheBestTeamOnThePlanet.
We work hard to develop and challenge our employees' skillsets, recognize their contributions, encourage professional development, and offer a one-of-a-kind culture. This is why we say #WhyWorkAnywhereElse?
MasterControl could be your next (and last) career move!
Here are some of the benefits MasterControl employees enjoy:
Competitive compensation
100% medical premium coverage (yes, you read that right!)
401(k) plan with company match
Generous PTO packages that increase with tenure
Schedule flexibility
Fitness clubs (you get paid to have fun and be active!)
Company parties and employee recognition programs
Wellness programs (free Fitbit, gym membership and athletic shoe reimbursements, etc.)
Onsite physician and massage therapist
Innovation center and gaming rooms at the office
Dental/vision plans
Employer paid life insurance policy
Much, much more!
Applicants must be currently authorized to work in the United States on a full-time basis.
Vacation/paid time off
401K
Work From Home
Paid Holidays
Medical, Dental and Vision
Long Term Disability
Flexible Spending Accounts
Professional Development
Employee Events
Mobile Phone Discount
Free Food and Coffee
Maternity/Paternity Paid Leave
Life Insurance