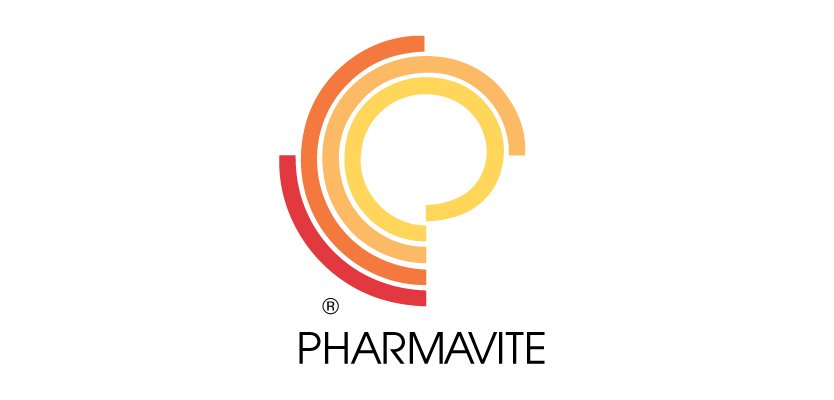 Leave Programs Specialist at Pharmavite LLC
West Hills, CA 91304
LEAVE PROGRAMS SPECIALIST
West Hills, California
HELP US BRING THE GIFT OF HEALTH TO LIFE.
Working at Pharmavite is an experience like no other. With a focus on complete nutrition for all, each endeavor is urgent and every day counts. You'll have the opportunity to work on the #1 selling national vitamin and supplement brand, Nature Made, as well as an exciting portfolio of other products that are shaping the future of the healthy living industry. Consumer-driven innovation, high quality products and a promising portfolio, all driven by a team with a shared sense of purpose -- that's Pharmavite. Join us to bring the gift of health to life.
THE ROLE
The Leave Programs Specialist is highly skilled in interacting with employees in a way that builds trust. Engaging employees with exceptional communication skills and gathering first-contact critical details to build the initial leave and / or accommodations event. The Leave Programs Specialist will interact with employees to learn and empathize about their situations while building detailed documentation that can define best course of action to process employee's request or need. This role will collaborate with HRBPs, Benefits, Payroll, Safety, HR, Legal and managers across Pharmavite. The Leave Programs Specialist reports to the DVP, Total Rewards.
At Pharmavite, every employee has a stake in bringing the gift of health to life. We never shy away from disruptive innovation and tough challenges, because we're making real nutrition accessible to consumers everywhere in new and different ways. And because we know every nutriment, we make matters, we have to make sure each one is just right before we make it ready for use. With this great responsibility comes the satisfaction that your contribution makes a real and significant difference.
Critical contributions this role is counted on to deliver include:
* Strong critical-thinking, fact-finding for a complete understanding of the employee's issues or concerns
* Identify root cause; make a decision and be able to communicate effectively recommended solutions to employee
* Interpret, implement and apply HR processes, programs, policies and procedures; recommend and champion related changes and enhancements
* Ability to manage complex problems, identify procedural irregularities, collect data, establish facts and draw valid conclusions
* The role will work closely with established external vendors, community providers and services, and internal partners including HRBPs, Benefits, Payroll, Safety, HR, Legal and managers, while still maintaining employee's confidential information.
THE CANDIDATE
The ideal candidate is recognized as a trusted HR partner to the business. You are an expert who evaluates employee's request and makes critical decisions that will lead the entire leave and / or accommodation process which includes workers' compensation. You will use the information gathered through exhaustive interaction with employees to coordinate a frustration-free case management support providing timeline expectations depending on the type of request made by the employee. You have hands-on experience as an HR generalist, and related technical expertise in multiple areas of HR (e.g. employee relations, safety, change management, etc.). The ideal candidate has passion for the health and wellness industry.
You'll be most successful in this role if you have:
* Strong functional capabilities leave of absence, ADA accommodation and workers' comp management
* Ability to develop and design a comprehensive leave management program while recommending process improvement
* Manage and attend any required hearings
* Driven by a strong internal desire to impact the organization with a proven track record of client relations, follow-through and execution, attention to detail, and communication
* Builds high quality relationships across the organization and at all levels;
* Adept at advancing multiple initiatives in a fast paced which includes a changing 24/7 manufacturing plant and business environment; willingness to work the schedule that may be required
* Adept with coaching front line manufacturing employees, supervisors and managers
It's an exciting time in Pharmavite's history. After 45 years of leading the healthy living industry with award-winning vitamins and supplements, the company has experienced great success and has gained the trust of consumers, healthcare professionals, and retailers alike. But there's more growth ahead of us than behind us, and for our employees this translates into opportunity. Our rapidly changing business enables employees to take on new challenges and transform Pharmavite for the future.
In order to take on these challenges, you'll need to have:
* Requires an Associate degree in Business Administration, human resources or related field
* Five years of experience in Human Resources
* Four years of experience in managing leave cases (FMLA, STD) and workers' compensation claims
* Three years of experience in handling complex employee relations cases
* Experience implementing Leave of absence software (any particular software)
* Proven experience with workers' compensation litigations
* Broad benefits knowledge and experience is strongly preferred
* Working knowledge of Leave of Absence tools and technology to organize and analyze information and convert related activities into a comprehensive work plan
* Bilingual in Spanish a plus
* No Relocation
OUR OFFER
Here, career paths aren't predefined, and bureaucratic limitations don't exist -- you have the opportunity to grow, learn from industry pioneers, and develop the way you want to. Pharmavite is investing more in the development of our team -- to help us deliver on our purpose and help you achieve your career aspirations. Our environment is geared to fuel curiosity, encourage experimentation, and generate learning as this is the way we develop ourselves and our organization.
Pharmavite is committed to meeting the needs of our employees and their families with a Total Rewards package that's as comprehensive as the vitamins and supplements we deliver to consumers. With competitive compensation programs and standout benefits, we provide employees with optimal health and well-being -- as well as peace of mind. These rewards -- plus our new recognition program -- ensure employees feel supported both at work and home.
Visit Pharmavite.net/careers to learn more about our mission and discover an opportunity that's right for you. Health and wellness begins with us.
Pharmavite is an equal employment and affirmative action employer F/M/Disability/Vet/Sexual Orientation/Gender Identity. All qualified applicants are encouraged to apply and will receive consideration for employment without regard to their protected veteran or disabled status, or any protected status. We do not discriminate in employment based on race, color, religion, age, sex, sexual orientation, gender identity, national origin, or any other basis covered by applicable law. All employment is decided based on qualifications, merit, and business need.
Disclaimer
The above information on this description has been designed to indicate the general nature and level of work performed by employees within this classification. It is not designed to contain or be interpreted as a comprehensive inventory of all duties, responsibilities and qualifications of employees assigned to this job.
Equal Opportunity Employer Minorities/Women/Protected Veterans/Disabled