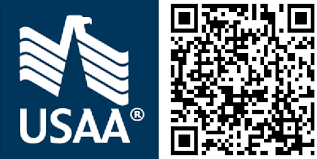 Legal Assistant II - South Florida at USAA
Plantation, FL
Purpose of Job
We are currently seeking a Legal Assistant II for our South Florida Plantation/Fr. Lauderdale Staff Counsel office.
Provides assistance with legal work which is reviewed and approved by the supervising attorney. This includes but is not limited to research, contract administration, document preparation, and trial preparation. The legal work performed differs by practice area and area of specialty such as insurance, banking, investments, financial services, litigation, general corporate, ecommerce/marketing, government relations or labor/employee relations.
Job Requirements
Under the direction of an attorney, applies knowledge to assist in providing support for the investigative process of a trial by gathering documents and information for legal assignments.
Collaborates with team to conduct research and analyze documents to prepare reports of findings and formulate alternatives.
Collaborates with team to evaluate risk of alternatives and calculate costs of potential liability and assesses benefits/drawbacks.
Under the direction of an attorney, may assist in preparing drafts of legal documents such as discovery responses, affidavits, motions, corporate minutes, contracts and other legal documents.
Performs moderately complex work assignments and problem resolution.
Applies knowledge to assist with proper filing of documents with regulatory authorities, courts, other tribunals, monitors status and distributes copies.
Assists team with preparing presentations and briefing material on topics relevant to USAA business.
Oversees management and maintenance of attorneys' files per the attorney's specifications; may assist with administrative tasks to include, but not limited to, calendar responsibilities to ensure all deadlines are met; check writing, check requesting, copying, and handling mail as necessary to ensure continuous business operations.
May acts as a liaison between attorney and outside counsel in the exchange of information.
Communicates with USAA members as needed.
Collaborates with team members to resolve issues and to identify appropriate issues for escalation.
Other tasks as assigned.
Minimum Requirements
High School Diploma or General Equivalency Diploma required.
1 or more years of experience in legal support or related experience.
Knowledge of Microsoft Office tools.
*Qualifications may warrant placement in a different job level.*
When you apply for this position, you will be required to answer some initial questions. This will take approximately 5 minutes. Once you begin the questions you will not be able to finish them at a later time and you will not be able to change your responses.
Preferred
Two or more years of demonstrated experience assisting attorneys in handling discovery, conducting legal research, drafting motions, and performing trial preparation.
Experience defending Personal Injury Claims within an insurance organization
Experience assisting in the investigative process.
Prepare and review discovery responses.
Conduct legal research, draft motions, including discovery and summary judgement motions
Experience working for staff counsel.
Attainment of, or progress towards a Paralegal designation or equivalent.
Communicate with clients, experts and other counsel.
Notary public.
Bachelor's Degree.
The above description reflects the details considered necessary to describe the principal functions of the job and should not be construed as a detailed description of all the work requirements that may be performed in the job.
At USAA our employees enjoy one of the best benefits packages in the business, including a flexible business casual or casual dress environment, comprehensive medical, dental and vision plans, along with wellness and wealth building programs. Additionally, our career path planning and continuing education will assist you with your professional goals.
Relocation assistance is not available for this position.
For Internal Candidates:
Must complete 12 months in current position (from date of hire or date of placement), or must have manager's approval prior to posting.
Last day for internal candidates to apply to the opening is 03/24/19 by 11:59 pm CST time.