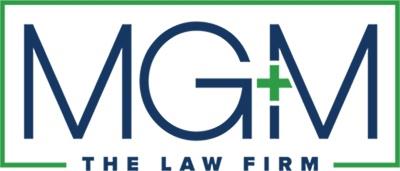 Legal Assistant at Manning Gross + Massenburg LLP (MG+M)
Los Angeles, CA 90071
Manning Gross + Massenburg LLP (MG+M) is currently seeking a legal assistant for our Los Angeles office.
Formatting briefs, pleadings, correspondences and other legal documents
Filing of legal documents with state and federal courts (e-filing knowledge is a must)
Regularly and accurately proofreads all documents to ensure accuracy and completeness prior to distribution or filing
Updating and maintaining client files
Maintaining attorney calendars through Outlook and
CompuLaw (i.e. scheduling appointments, calendaring due dates, etc.)
Organize and coordinate travel arrangements for assigned attorneys
Accurately enter, review and revise timekeeper timesheets including consistent identification of litigation codes, when applicable
Preparing attorney reimbursements and mileage
Consistently providing friendly and helpful telephone support for assigned attorneys and/or receptionist relief
Reviewing and ensuring accuracy of vendor invoices; prepare accurate check requests and timely submit invoices for payment to client or accounting
Assist in the timely submission of conflict checks
Flexible and willing to pitch in wherever needed
Demonstrates a positive attitude and is approachable
Adapts well to fluctuations in workload and changes in responsibilities
Able to work in highly-stress situations with a very demanding case load
Presents written communications that are concise and accurate
Exhibits confident and professional verbal communication skills
Effectively communicates with clients and vendors
Answers questions clearly and thoroughly
Is a problem solver
CaseHomePage, Lexis Nexis, Pacer, ECF or other comparable document management system, Word, Nuance Power PDF/Adobe, Outlook, PowerPoint,
DropBox, CompuLaw and Excel (Aderant and iManage knowledge is a plus)
Communication: Possess excellent verbal and written communication skills
Customer Service: Respond promptly to attorney and client requests for service and assistance; meet commitments
Dependability: Follow instructions; complete tasks on time; commit to the hours necessary to complete assignments; work independently
Team Work: Contribute to building a positive team spirit; support everyone's efforts to succeed
Technical Skills: Possess basic PC skills; ability to use phone system, copier, scanner, fax, and printer
Minimum of a high school diploma required (College degree is preferred, but not required)
5 - 6 years of general civil litigation experience
Manning Gross + Massenburg LLP offers competitive compensation and a comprehensive benefits package including medical, dental, vision, life, disability, and 401(k).


Apply for Legal Assistant using the link below:
https://workforcenow.adp.com/mascsr/default/mdf/recruitment/recruitment.html?cid=735221b8-80d2-4cda-bf76-5f1b57b53236&ccId=82639245_546&jobId=304116&lang=en_US&source=CC4
As an EOE/AA employer, MG+M will not discriminate in its employment practices due to an applicant's age, race, color, religion, sex, sexual orientation, gender identity, national origin, and veteran or disability status.