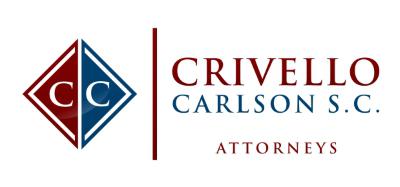 Legal Assistant at Crivello Carlson, SC
MILWAUKEE, WI 53203
We are a mid-sized firm located in downtown Milwaukee in need of an experienced, full-time Legal Assistant. This position requires a minimum of 1 year of experience working as a legal assistant.

Under the direction of the Supervising Paralegal or Attorney, Legal Assistants perform legal secretarial and administrative support tasks requiring a thorough knowledge of legal procedures and terminology. Regular and dependable attendance is essential.
In this position you will perform a large variety of legal secretarial and administrative support tasks. Duties may include preparing drafts of legal pleadings and correspondence from written or dictated materials, formatting materials according to applicable court requirements and legal office standards; processing incoming mail; maintaining trial/docket calendars for assigned attorneys/paralegals; communicating with medical record providers regarding status of record requests and billing issues; assist paralegals in carrying out trial support activities; file maintenance; and other administrative tasks as assigned.
Successful candidates must also have the ability to communicate clearly and effectively orally and in writing, possess excellent grammar and proofreading skills, and be highly organized and able to identify and set priorities, while exercising sound independent judgment within areas of responsibility.

Benefits include medical insurance, voluntary dental insurance, short-term and long-term disability insurance, paid holidays, vacation and sick time, 401k and profit sharing.
$35,000.00 - $50,000.00 /year