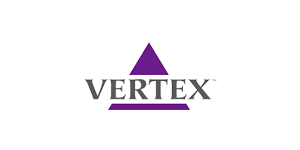 Legal Counsel, Commercial & Regulatory at Vertex Pharmaceuticals Inc.
Boston, MA 02210
As a brand attorney, you'll be a part of Vertex's whip-smart and highly respected Legal and Compliance Department at the company's world headquarters in Boston, MA. The Department is committed to a trusting and collaborative culture where we value growth and development.  We engage proactively with our business colleagues to truly understand them and deliver results for our company and for patients.  If you are looking for an entrepreneurial, hands-on, team-oriented environment where you can have a big impact, then this is the right place for you!
Job Summary
The person in this role will provide expert advice and counseling to the U.S. business on a broad array of strategic and tactical projects within a highly regulated environment.  This position will report to the Assistant General Counsel & Head Therapeutics Counsel and will be responsible for providing legal support to business partners in various departments across the organization, such as Sales & Marketing, Medical Affairs, Managed Markets, Market Research, Business Analytics, Field Training, and Global Marketing.  The ideal candidate will have prior experience counseling prescription drug companies on legal issues relating to advertising and promotion, scientific exchange, and interactions with health care professionals. 
Key Responsibilities
Provide Advice and Counsel to Business Partners
Advise business partners on various Commercial and Medical initiatives in a way that advances the company's strategy while addressing legal risks and protecting the company's integrity and reputation
Provide legal advice and counsel on advertising and promotion strategies and activities, including: the use of social media; dissemination of scientific information; product development and labeling; pharmacovigilance; product liability; healthcare fraud and abuse; and, other matters relevant to the development, manufacture and commercialization of prescription drugs
Serve as a member of various cross-functional teams, including the Communication Review Committee, Medical Review Committee, and Label Working Group
Act as a subject matter expert on matters relating to healthcare law and related business operations, staying stay abreast of evolving healthcare legislation and regulations and the enforcement landscape
Contribute to the Legal & Compliance Department
Participate in various Legal & Compliance Department projects and initiatives, including on the following committees: Talent & Development; Culture, Diversity & Inclusion; and Pro Bono & Community Engagement
Share information and knowledge through group presentations and individual discussions with peers and managers
Qualifications, Professional Skills, and Preferred Experience
JD from an ABA accredited law school
Member of a state bar
Minimum of 6 years post-JD experience, preferably including both in a law firm and in-house in the biopharmaceutical industry
Outstanding ability to effectively communicate sound legal advice to lawyers and non-lawyers alike, coupled with a strong understanding of business needs
Excellent analytical and problem-solving skills
Experience advising on statutes, regulations, and guidance documents applicable to commercial operations and medical affairs activities, including: research and interpretation of the Food, Drug, and Cosmetic Act; FDA regulations and guidance; federal and state anti-kickback statutes; OIG guidance document and advisory opinions; the False Claims Act; the Sunshine Act; and the PhRMA Code, is highly desired
Experience serving on a promotional review committee is highly desired
Personal Attributes
Self-starter and life-long learner with a strong work ethic and excellent interpersonal skills who
Enjoys working collaboratively and cross-functionally on teams, as well as independently
Proactively solves problems and makes decisions
Thrives in a fast-paced and dynamic environment
Is eager to take on new challenges
#LI-SH2