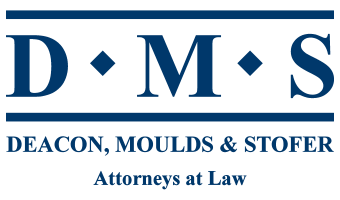 Legal Secretary at DEACON, MOULDS & STOFER
Saint Petersburg, FL 33701
DEACON, MOULDS & STOFER
Attorneys at Law
100 Second Ave So, Ste 902
St. Petersburg, FL
Legal Assistant (Secretary)
Deacon, Moulds & Stofer is searching for a full-time reliable and task-oriented secretary to support DMS attorneys. The ideal candidate is highly self-motivated, professional, and capable of managing their work load and prioritizing tasks in a fast-paced law firm.  We are willing to train an experienced secretary in legal knowledge as needed.
Job Purpose
Enhances attorney effectiveness by providing information-management support; representing the attorney to clients and others.
Job Tasks and Responsibilities
Transcribes attorney dictation and formats, edits, proofreads and transmits correspondence, status reports, deposition reports and other legal documents via Dragon Voice Recognition & Phillips Dictation

Maintains attorney calendar by scheduling initial client meetings, teleconferences, depositions, hearings, related travel, etc.

E-filing via Florida Court Portal, Processing eservice

Coordinates and sets up in-house and Zoom appointments initial meetings, deposition, hearing, etc. 

Communicates professionally with opposing counsel and other parties, clients, judicial administrative staff and vendors

Follows office systems
Education and Experience
Knowledge and experience with MS Office 2010

and

 Acrobat Adobe 2017

ATO (Total Office/Client Profile) experience a plus

Working knowledge of legal procedures and legal terminology, a plus

Proficient in spelling, punctuation, grammar and other English language skills

Knowledge of administrative and clerical procedures

Transcription and typing skills
Key Competencies
Prioritization of tasks

Verbal and written communication skills

Attention to detail

Confidentiality

Planning and organizing

Information management

Integrity

Judgment and decision-making

Client-service orientation

Initiative

Team work

Reliability

Friendly and Professional

Adaptability and flexibility
36,069.00 - 41,191.00 /year
Legal Secretary (General)
What is this?