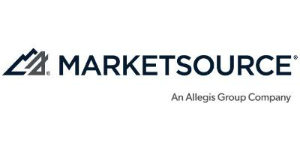 LG Mobile / MarketSource Territory Account Rep at MarketSource
Spokane, WA
Job Description
LG Mobile / MarketSource, Inc. is a premier provider of integrated sales & marketing solutions to Fortune 500 companies. We offer a dynamic environment that fosters creativity and provides unlimited opportunities for personal and professional growth.
The Market Sell Out Manager  is a non-exempt role responsible for driving and influencing sales at the store level. The MSM is responsible for product training and sales of (program) products. The MSM will actively engage customers in a sales capacity in an effort to drive sales within the location. The MSM is responsible for fostering and maintaining a positive working relationship within the retail location.  
This is a full-time position designed to increase sales and relevance of (Program) products and services through direct selling within retail locations.
Essential Functions:
•
Oversee all aspects of product development and sales in assigned geography
•
Remain abreast of product trends in the marketplace and create action plans to maximize business results; review results monthly
•
Monitor and review performance of product within territory, provide counsel on areas of opportunity, 
•
Communicate and resolve customer product issues
•
Serve as the liaison between the customer and client identifying and referring customers who require additional follow-up 
•
Work independently in the field utilizing specific product knowledge, subject matter expertise and independent judgement
Minimum Education and/or Experience:
•
Education: BA/BS College Degree preferred- or equivalent business experience
•
Minimum 3-5 years of experience in field
•
Relevant product knowledge
Requisite Abilities and/or Skills:
•
Knowledge and understanding of marketing channels and internet and social media research
•
Strong sales and sales training skills
•
Track record of exceeding sales quotas
•
Strong communication and organization skills
•
Ability to work in the field independently without supervision
•
Ability to analyze and utilize key information to create territory action plans to achieve business objectives
Additional Job Requirements:
•
Flexibility to work nights and weekends and travel when required
•
Physical ability to perform tasks that may require prolonged bending, stooping, reaching, twisting, lifting, pushing, pulling, walking, standing and moving items 
•
Requires the ability to move around the store, assist customers and maneuver merchandise when necessary
•
Performs additional job duties as assigned
•
Ability to lift up to 20 pounds independently