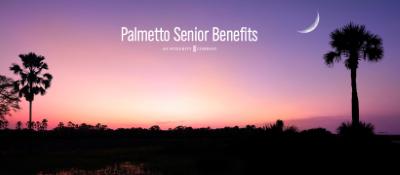 Licensed Life and Health Insurance Agent at Palmetto Senior Benefits
Greenville, SC 29607
Palmetto Senior Benefits is a firm in South Carolina who specializes in Medicare supplements, life insurance, Long-Term Care, Annuities, as well as Dental, Vision and Hearing. We are an organization that takes tremendous pride in providing agents with the following:
Candidates must be eager to learn
Excellent communication skills
Highly competitive with high standards
Subscribe to a strong work ethic
Experience working within a professional environment- office and attire
Additional incentives:
Dedicated appointment setters
Promotions and Incentives- first-class trips and conventions (agents can potentially go on as many as 4-5 paid vacations in a year)
Leads are provided to all agents
Opportunity for a six figure income
Open to creating your own schedule and being your own boss
Vesting/Ownership- 36 consecutive months
Compensation- highest level in the industry! 5 levels of compensation and 9 different levels for agents to move up
Products- work with more than 100 carriers
Electronic Licensing System- allow agents to be licensed with multiple carriers
Reports- access to reports (submitted, issued, conventions, etc.)
As an insurance agent, individuals will have complete access to insurance products underwritten by many of the largest and most successful carriers in the industry including, but not limited to, the following:
Cigna
Aetna
Mutual of Omaha
Bankers Fidelity
United Healthcare
Allianz
Royal Neighbors
Transamerica
Happy New year!!
25,000.00 - 150,000.00 /year
commission