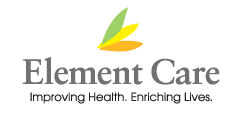 Licensed Mental Health Counselor at Element Care
Methuen, MA 01844
Under the direction of the Director of Behavioral Health, the behavioral health psychotherapist is responsible for providing behavioral health services to clients at assigned sites, including those in nursing home settings. The psychotherapist delivers behavioral health care to a caseload of clients referred by the site's Primary Care clinicians and behavioral health APRNs and provides consultation to the Interdisciplinary Team regarding behavioral health issues. This position is full time. Monday thru Friday, 8am to 4pm.

ESSENTIAL RESPONSIBILITIES:
Performs psychiatric evaluations and provides individual and group psychotherapy to clients and provides behavioral health consultation to other disciplines.
Acts as a role model for professional relationships, effective communication and teamwork.
Performs routine and urgent psychiatric evaluations.
Develops clinically appropriate behavioral health treatment plans with emphasis on relational, behavioral and affective functioning.
Implements evidence based and best practice psychotherapeutic interventions.
Monitors clients' response to interventions and adjusts plans, as necessary.
Documents interventions and rationale/response in the EHR.
Provides behavioral health consultation and support to the Interdisciplinary Team to increase the ability of team members to integrate psychiatric concepts/skills into the delivery of care.
Participates in Behavioral Health program projects to enhance clinical practice, teamwork and program development.
Covers for Behavioral Health colleagues when needed.
Other duties as required.
JOB SPECIFICATIONS:
Master's or doctoral degree in social work, counseling or psychology.
License to practice in the Commonwealth of MA as an LICSW or LMHC.
At least 2-5 years of experience in the practice of psychotherapy.
Evidence of competence in evaluation and treatment of older adults, including psychotherapy, crisis evaluations and consultation to caregivers.
At least 1 year of experience with elders.
49,316.00 - 62,540.00 /year
Mental Health / Behavioral Counselor
What is this?