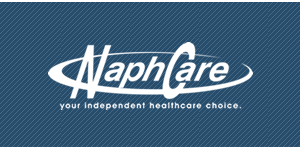 Licensed Mental Health Professional - PRN at NaphCare Inc
Atlanta, GA
NaphCare is hiring strong Licensed Mental Health Professionals (LCSW/LPC/LMSW/ALPC) to join our team at the Fulton County Jail located in Atlanta, GA.  Come learn correctional healthcare as you use our cutting-edge resources, including our award winning electronic operating system. 
NaphCare partners with correctional facilities to provide proactive, patient-focused healthcare.  We recognize that we serve a unique and diverse patient population, and our onsite teams take pride in bringing excellence in care to a population in great need.  Be part of a world-class team of professionals who are revolutionizing correctional healthcare. 
NaphCare Benefits for full time employees include:
Employees enrolled in our health insurance program receive prescriptions free of charge when filled at our in-house pharmacy or mail order program

Health, dental & vision

Employment Assistance Program (EAP) services

100% vested 401K and Roth with company contribution

Tuition assistance

Referral bonuses

On-site education

Term life insurance at no cost to the employee

Paid time off & paid holidays

 

Position Description:

Perform and document mental health evaluations, progress notes, individual and group counseling notes and suicide watch notes

Coordinate with healthcare and security staff regarding patients' mental health care and release dates

Participate in educational and training activities related to mental health care for patients, security personnel, and healthcare staff

Demonstrate knowledge of DSM-V criteria
With NaphCare, you'll play a critical role in our continuing mission to be the leading provider of quality healthcare in the correctional industry.  If you want a career that will make a difference, choose the company that is different.
Equal Opportunity Employer: disability/veteran
Jobs are scraped from the URL http://ch.tbe.taleo.net/ rss feed