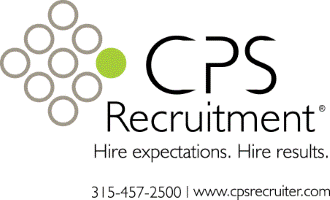 Licensed Practical Nurse (LPN) from CPS Recruitment
Cortland, NY 13045
CPS Recruitment is looking for LPNs at all experience levels from seasoned pros to new grads to join our team.
We are looking for dedicated professionals – focused on providing a warm and compassionate environment to residents of an organization in the greater Cortland area. They have openings for all shifts – and can offer Full Time or Part Time schedules.
These are contract roles with an option for temp to hire. We are offering competitive compensation.
If you are an LPN who is dedicated, compassionate and looking to make a change to a supportive positive environment where you are a true member of the care team and can make a major impact on the lives of your patients – then please reach out to us at:
Or
Feel free to call us at (315) 457-2500 and ask for one of the healthcare team members.