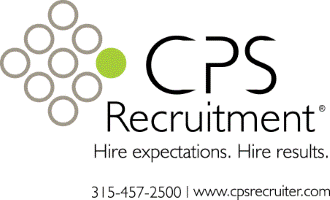 Licensed Practical Nurse (LPN) from CPS Recruitment
Ithaca, NY 14850
CPS Recruitment, Inc., is seeking Part-Time and Full-Time Licensed Practical Nurses (LPNs) for a Skilled Nursing and Rehabilitation Facility in the Ithaca, NY area. This contract opportunity is with a teamwork driven healthcare organization where you will provide direct and indirect care for their residents through the support of its hard working and compassionate nursing staff. We are currently recruiting dedicated team members for the night shift.
As a Licensed Practical Nurse (LPN), you will provide exceptional care by:
Caring for and providing compassionate, direct resident care
Performing routine nursing duties and treatments
Observing residents and documenting any health issues or concerns
Maintaining communication with Nurse Manager regarding resident status
Background Profile for a Licensed Practical Nurse (LPN):
6+ months experience in a Long-Term Care setting
Active and current LPN license for the state of New York
Current BLS/CPR certification
Ability to work in a fast-paced environment
The compensation for this Licensed Practical Nurse (LPN) opportunity is $28/hr.
If interested, please email a resume to tmcdonald@cpsrecruiter.comor contact us at (315)-883-5490