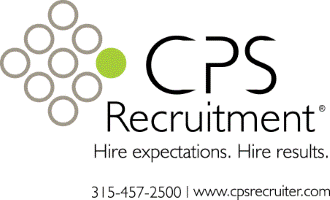 Licensed Practical Nurse (LPN) from CPS Recruitment
Rochester, NY
CPS Recruitment is looking for LPNs at all experience levels from seasoned pros to new grads to join a team of dedicated professionals – focused on providing a warm and compassionate environment to residents of an organization with a great reputation in the Greater Rochester area.  They have openings for all shifts – and can offer Full Time or Part Time schedules.
These are direct hire roles with competitive compensation and benefits (including health, dental and life insurance as well as a generous paid time off policy).  There are plenty of growth opportunities.
If you are an LPN who is dedicated, compassionate and looking to make a change to a supportive positive environment where you are a true member of the care team and can make a major impact on the lives of your patients – then please reach out to us at:
Or
Feel free to call us at (315) 457-2500 and ask for one of the healthcare team members.
CPS Recruitment is an Equal Opportunity Employer.
20.64 - 28.22 /hour
Licensed Practical / Vocational Nurse
What is this?