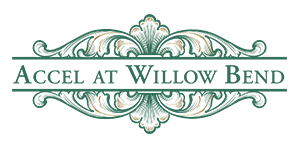 Licensed Vocational Nurse (LVN) at Accel at Willow Bend
Plano, TX 75093
Nurses—you won't find a more rewarding career than working with Accel at Willow Bend! Right now, we are seeking an experienced LVNs to join our nursing team on our second shift. As one of our nurses, you will play a key role in creating a positive resident experience by providing quality compassionate healthcare. Don't miss out on this exciting nursing opportunity. Apply today!

Job Responsibilities

As a LVN, you will participate in the delivery of patient care in accordance with facility clinical systems, regulatory requirements, and physician orders. You will be responsible for ensuring that the highest quality services are delivered in a customer-service-friendly environment.
Job Requirements
Every day, our nurses are improving the quality of senior living! Are you ready to make a difference? Here's what you'll need to get started.

LVN requirements:
Current LVN license in the state of Texas
2+ years of skilled nursing experience
Solid understanding of clinical operations and regulatory compliance
Excellent communication and interpersonal skills