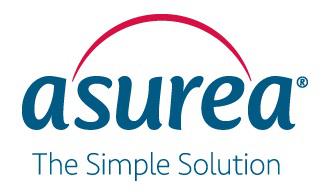 Life Insurance Agent - Training Provided at ASUREA
Gresham, OR 97030
When you join the Asurea family you open new doors to success.
We are looking for a hardworking, career-minded individual that is interested in being part of a successful team and one of the largest IMOs in the nation.
Asurea believes that the hiring and retention of quality sales people is a vital component to the ongoing success of our company.  Our sales people are invaluable and our managers will always coach and lead them to reach their maximum income potential. You will work with like-minded agents in a team selling environment for clients who want and NEED your products. Experience in insurance sales is not required, your ability to work hard and learn what we teach you is your most valuable asset!
What's in it for you?
Competitive Base Salary, Commissions, Benefits, 401k, and An Incentive Compensation!!

Sales and financial services training locally, from experienced managers

A career that provides you the flexibility to balance work and life

An income and lifestyle the vast majority of people will never have an opportunity to achieve

First class incentive trips, prizes, and bonuses for top performers

Full service sales marketing support (no cold calling!)

Access to over 50 of the top carriers 
Do you have what it takes?
Are you self-motivated and do you have a strong work ethic?

Are you honest and ethical?

Do you care about your clients and guide them into good decisions for their families?

Do you strive to achieve your revenue and growth objectives?

Do you possess an entrepreneurial spirit that thrives on challenges?

Are you willing to obtain a Life Insurance License?

Do you have a valid Driver License and reliable transportation?