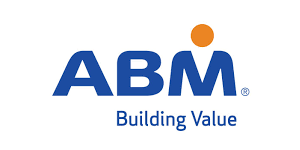 Lighting Technician at ABM Industries
Tustin, CA
ABM (NYSE: ABM) is a leading provider of facility solutions with revenues of approximately $6.4 billion and over 130,000 employees in 300+ offices deployed throughout the United States and various international locations. ABM's comprehensive capabilities include electrical & lighting, energy solutions, facilities engineering, HVAC & mechanical, janitorial, landscape & turf, mission critical solutions and parking, provided through stand-alone or integrated solutions. Founded in 1909, ABM provides custom facility solutions in urban, suburban and rural areas to properties of all sizes — from schools and commercial buildings to hospitals, data centers, manufacturing plants and airports.
Job Title
Lighting Technician
Education
High School or GED
Career Level
Experienced (Non-Manager)
Job Type/ FLSA Status
Hourly
Job Description
Lighting Technician
POSITION SUMMARY
ABM Industries is seeking aLighting Technicianto join our team inTustin, CA. As an ABM Lighting Tech you will service, maintain, repair, replace, and install commercial and industrial lighting systems, fixtures, and bulbs. In this role you will travel to commercial, industrial, and high-tech client sites in your assigned territory to complete scheduled and preventative maintenance and service.
ESSENTIAL DUTIES AND RESPONSIBILITIES
Maintains lighting systems throughout the facility, cleaning fixtures and replacing bulbs and lamps.
Check for and replace burned-out bulbs
Clean lighting fixtures of all dust and debris
Replace lighting fixtures and hardware as necessary
Performs assigned duties in a timely, efficient and safe manner.
Maintains a professional appearance and a clean and safe work area.
Maintains, cleans, and operates company vehicle in a safe manner.  Manages truck stock and parts inventory.
Produces clear and complete written reports that meet the needs of the customer and company.
Effectively work in a team environment.
Understands and implements every safety practice expected by the organization.
Participate in On-Call Schedule as assigned
Minimum Requirements
EDUCATION AND/OR EXPERIENCE
At least 1 year previous experience as a Lighting Technician in commercial, industrial, and/or high-tech facility.
Basic computer skills
Experience producing written reports.
Proven ability to communicate clearly, effectively and appropriately.
PHYSICAL DEMANDS AND WORK ENVIRONMENTAL FACTORS
The position requires frequent sitting, standing, kneeling, crouching, and stooping.  The employee will be frequently required to turn head and torso, bend and flex arms, wrists, and fingers, reach with hands and arms, lift or move objects weighing 50 lbs or more.  Employee must be able to climb stairs and ladders. Position requires that employee have full use of eyes and ears and full power of speech.
Typical office conditions, plus constant visits throughout the building and rooftop, where the individual is around equipment and dust, and in extremes of heat and cold. Position may require travel to other locations for public relations, meetings, training, and education.
Location
Tustin, CA 92780 US (Primary)

ABM is an EOE (M/F/Vet/Disability/Gender Identity/Sexual Orientation)
California Consumers Notice http://www.abm.com/californiaprivacy