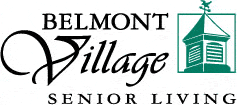 Line Cook at Belmont Village Senior Living
Carol Stream, IL
Line Cook
Belmont Village Senior Living
Carol Stream, IL
Hiring Event! Thurs.,9/5,10a-4p
545 Belmont Lane-Carol Stream, IL

Full Time with Benefits-NO LATE NIGHTS!!
Scheduled days will vary-weekend availability required
#MON
Belmont Village Senior Living is a certified GREAT PLACE TO WORK® on FORTUNE's Top 50 Best Workplaces in Aging Services! Our employees say we have a positive company culture, competitive pay, excellent benefits, bonuses and career growth opportunities.

Belmont Village staff members play an essential role in providing our residents with an exceptional lifestyle as they age. Our goal is to build dedicated teams who provide excellent care and services to our residents with knowledge, compassion, respect and a commitment to working with seniors.
Join our dedicated team to help make Belmont Village Senior Living a Great Place to Work and Live!


PURPOSE
This position performs multi-functional duties related to food preparation, set-up, service and clean-up.
This position is responsible for maintaining a high quality of food and presentation.
ESSENTIAL FUNCTIONS
Supervises shifts food production in the absence of supervisor.
Prepares food daily as outlined on the Food Production Worksheet from the menu cycle:

prepares meals and daily specials on designated days and shifts.
prepares meals and a-la-carte menu items.

Maintains clean, orderly and safe kitchen and dining room environment.
Prepares for next day's food production.
Assist with set-up, service and clean-up of breakfast and lunch steam table.
Ensures proper storage of kitchen equipment and handling of food to meet health department requirements as well as Belmont Village's Standards of Cleanliness and Sanitation as described in the Policies and Procedures Manual.
Ensures compliance with regulations.
Monitors portion control to minimize waste
Ensures attractive presentation of food on the plate before serving with consistent use of plate garnishes.
Maintains record of chargeable and non-chargeable meals.
Follows all policies and procedures, and regulatory requirements.
REQUIREMENTS
High School diploma or equivalent
Proficient in verbal and written English
Minimum six months volume cooking experience
Interest in working with older population
Ability to work early morning shifts
PREFERENCES
More than six months volume cooking experience
Certificate in food management or equivalent
Demonstrated ability to be flexible/ participate in team work
Supervisory experience
Experience working with older population
Belmont Village Senior Living offers full-time permanent employees benefit plans including medical, dental, vision, prescription, short-term disability, long-term disability, life insurance, PTO and 401(k) savings.
Belmont Village Senior Living is an EOE/Drug Free work place.