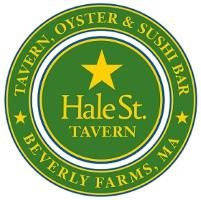 Line Cook at Hale St. Tavern
Beverly, MA 01915
Hale St. Tavern is hiring a Line Cook to join our team!
Hale St. Tavern is a member of the Serenitee Restaurant Group and we've been operating successfully throughout the COVID-19 restrictions on the restaurant industry. Throughout these times, the health and safety of our employees has remained our number one priority and every decision we make is with this priority at the forefront of our mind. We've effectively layered new policies and procedures onto our daily operations in order to safely and successfully continue operating throughout these unprecedented times and we take pride in not only the service we've been providing to our community, but in the safe work environment that we've cultivated for our team members.
With the addition of in house dining to our operations, we're recruiting an experienced Line Cook to join our team.
We would love the opportunity to include you among our incredible team members at Hale St. Tavern!
What Will You Do as a Line at Hale Street?
• Work in an exceptionally safe, clean and well executed kitchen
• Maintain and uphold our rigorous sanitation and food safety procedures for the health of our employees and our guests
• Prep ingredients and set your station for success utilizing your knowledge of food preparation, your killer knife skills and Hale's prep lists
• Take pride in your team, your restaurant and your food
• Learn our recipes and plate food according to recipe and plate presentation
• Maintain a high level of cleanliness and sanitation at all times, including ensuring food is held and stored properly at all times
The Benefits of Working at Hale Street Tavern
• Competitive industry pay starting at $16-$20/hour DOE, and OT available
• A SAFE work environment that promotes and prioritizes the health of out team members
• Excellent benefits for FT employees including superb employer contribution to comprehensive medical insurance and a great voluntary Dental Insurance plan
• Lifestyle Spending Account (LSA) awarding you monthly money to spend on an endless variety of lifestyle expenses such as massage therapy, acupuncture, gym memberships, yoga classes, fitness technology, clothing, cell phone bills, child care supplies, medical expenses, pet insurance, etc.
• Paid Sick Time
• Excellent growth path for both financial and career growth
• Excellent discount program in all of the Serenitee Restaurant Group locations
• A great team of people and supportive work environment
• Fun perks and rewards including generous referral program, company events and more
• If interested, train in the art of sushi and increase your versatility!
• Grow your career and increase your value as a Chef!


What We are Looking For:
• Comfortable with high volume and a fast paced environment
• Able to execute our recipes and "plate" presentations while upholding our standards of sanitation and food safety
• Must be a team player who's excited to work in a busy kitchen in a beautiful location.
• Strong knowledge of food preparation and cooking techniques, but also open to learning new techniques to refine and enhance each dish
• Able to execute dishes quickly while upholding consistency and quality
• Be able to communicate with team members to coordinate a well executed and well timed service
16 - 20 /hour
Excellent Health and Dental Benefits for full time employees, Lifestyle Spending Account (LSA), Paid Sick Time, OT Available