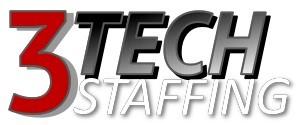 Line Leader at 3TECH Staffing Inc.
Rosedale, MD 21237
3TECH Staffing, Inc. seeks candidates for Line Leaders for our client's facilities in Rosedale, MD. There are multiple shift opportunities.
Major Responsibilities:
Oversees adherence of Good Manufacturing Practice (GMP) policies and Food Safety Prerequisite Programs by monitoring production personnel and the facility. Executes the Finished Product Information to assure customer quality parameters are achieved. Reports to Quality Manager & Production Manager. Supervises General Factory Workers.
Duties & Responsibilities
Responsible for assuring adherence of line specific Standard Operating Procedures (SOP)
Execution of Finished Product Information Sheets
Responsible for requesting updates to all daily quality documents upon customer spec changes
Participation in execution and review of Self Improvement Plan (SIP)
Communicate with the customer and the Production Manager on Quality Assurance/Quality Control (QA/QC) related concerns
Makes sure current SOP's are readily available for Production Personnel
Execute proper documents when Food Safety or Quality Concerns are discovered
Develop or acquire rework procedures with Quality Managers
Reject out of specification product when required
Pull FDA Retains per SOP
Qualifications
Education – High School Diploma
Quality Technical training or equivalent work-related experience
Skills
Supervisory Experience
Excellent Math Skills
Effective communication skills, written and verbal
Excellent organization skills
Ability to work without supervision
3TECH Staffing is an Equal Opportunity Employer
55,298 - 55,298 /year
Maintenance Group Leader
What is this?