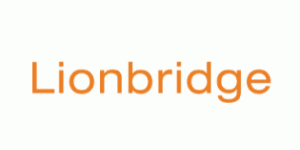 Linguistic Tester at Lionbridge
Austin, TX
Lionbridge enables more than 800 world-leading brands to increase international market share, speed adoption of products and effectively engage their customers in local markets worldwide. Using our innovative cloud technology platforms and our global crowd of more than 100,000 professional cloud workers, we provide translation, digital marketing, global content management and application testing solutions that ensure global brand consistency, local relevancy and technical usability across all touch points of the customer lifecycle. Based in Waltham, Mass., Lionbridge maintains solution centers in 28 countries.
Position Description:
The Bilingual QA Translator is an individual with keen attention to detail abilities and superb grammar skills. Additionally, they must be able to translate, localize and edit within set guidelines. Are you one?
In terms of attention to detail, you should be knowledgeable about your native languages nuances, colloquialisms, verb/noun functions, accents, etc. You read and/or write blogs, read magazines or write magazine articles and/or other forms of media in your native language. You have a proficient command of your language and can articulate ideas to the local market of your language.
You should also have a knack for creativity, a background in Marketing, Journalism, Blogging, etc. or just have above average language skills. Additionally, being able to express yourself in an appealing and professional manner, a sharp eye for details is essential.
Finally, you should be able to work independently and/or collaboratively as a part of a team. You must be dynamic and vibrant, passionate about your language and local market and be willing to learn new skills.
Who you are:
A speaker in the following languages
: Arabic, Catalan, Chinese (Simplified, Trad. - Taiwan, Trad. - Hong Kong), Croatian, Czech, Danish, Dutch, English (Australia, Canada, UK), Finnish, French (Canada, France), German, Greek, Hebrew, Hindi, Hungarian, Indonesian, Italian, Korean, Malay, Norwegian, Polish, Portuguese (Brazil, Portugal), Russian, Slovak, Spanish-Spain, Swedish, Thai, Turkish, Ukrainian.
Other languages may be considered. Please feel free to apply if your language is not listed.
You have a natural curiosity with a strong background in Editing and Proofreading.
Keen attention to detail must be above average and have done some work that required meticulous attention to detail.
Able to work independently and collaboratively as a part of a team.
Be dynamic and vibrant, exceptionally passionate delivering a high-quality product.
You understand the software development process.
Good judgment skills.
Excellent writing (English and another language) skills to report problems and write reports.
Good communications skills.
Ability to work under pressure and tight deadlines.
What you will be doing:
Documenting software bugs and defects.
Identifying problems with software functions and features.
Report writing.
Conduct functionality testing.
Conduct features testing.
Translating/Localizing Communications.
Translating/Localizing functions and features.
Your Background:
Must have completed high school in their native country. College Preferred.
Strong linguistic skills, with experience in QC/ Editing / Proofreading / QA / Translation / Localization and Interpretation.
Must follow language guidelines and glossary to keep consistency throughout the product.
Up-to-date awareness of current and common technical language usage in the target language.
Outstanding verbal and written communication skills in English required.
Be a subject matter expert for linguistic issues in the target language; can research and resolve linguistic questions.
Deductive reasoning, attention to detail, problem-solving, flexibility and the ability to speak and write in a clear and concise manner.
Skills Needed:
Mac / iOS / OS / iPhone / iPad user
PC user
Excel and Word proficient.
Strong functional skills, tech-savvy.
Ability to switch a common Mac keyboard to their native language and type well in that setting.
Detailed orientated.
Effective multitasking over simultaneous assignments.
Capable of working under pressure and under tight deadlines.
Collaborative; enjoys teamwork in a multicultural environment.
Familiar with streaming music using various platforms such as Pandora and iTunes.
Flexible and willing to learn about new tools and different procedures.
Quality Control and Quality Assurance background and/or knowledge.
Understanding the difference between functionality and features as it relates to software.
IND17
LIONS19
All qualified applicants will receive consideration for employment without regard to race, color, religion, sex, sexual orientation, gender identity, national origin, disability or protected veteran status.