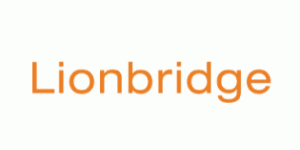 Linguistic Validation Project Manager at Lionbridge
Seattle, WA
Lionbridge enables more than 800 world-leading brands to increase international market share, speed adoption of products and effectively engage their customers in local markets worldwide. Using our innovative cloud technology platforms and our global crowd of more than 100,000 professional cloud workers, we provide translation, digital marketing, global content management and application testing solutions that ensure global brand consistency, local relevancy and technical usability across all touch points of the customer lifecycle. Based in Waltham, Mass., Lionbridge maintains solution centers in 28 countries.
Employee Sub-Group: Regular FT Salaried
Work Schedule:
Location: Bellevue , Washington
Position Title: Project Manager
Req: 22467
Lionbridge Life Sciences is looking for a Linguistic Validation Project Manager on the West Coast. Solid understanding of clinical trials and related localization processes is a must. Ability to work independently and be a bridge between the customer and LB internal team; strong analytical skills necessary to understand customer's existing processes and file structure, and offer solutions for optimal localization approach; detail-oriented, excellent communicator.
Responsibilities:
Scope and quote projects for identified clients.
Plan and monitor projects to meet deadline, quality and budget requirements.
Manage client relationships and serve as primary day-to-day contact for external clients.
Provide support and input to Sales and external clients, including education about the localization process, as required.
Set and manage client expectations.
Collaborate with production teams to create, implement and maintain appropriate client- or project-specific procedures, solutions, checklists and instructions.
Monitor and maintain project financials, including revenue recognition, revenue forecasting and billings.
Ensure the accuracy of financial project data, workflows, schedules and processes to maximize efficiency and profitability.
Collaborate with internal teams to initiate and implement procedural changes and customized workflows.
Resolve questions and issues in a timely and effective manner for clients and internal teams.
Organize and participate in client meetings (Quarterly Business Review Meetings, etc.).
Requirements:
3+ years project management experience
Localization experience is required
Experience working with Life Sciences customers is a plus
Foreign language skills are a plus
Advanced knowledge of Microsoft Office and related tools, esp. MS Excel and Word are a plus
Experience with XML formats are a plus
Ability to work under pressure in a deadline-driven environment
Strong customer service, negotiation and problem-solving skills
Strong interpersonal and leadership skills
Strong organizational skills
Strong written and oral communication skills
Strong critical thinking skills
Strong innovative problem-solving skills
Education:
IND17