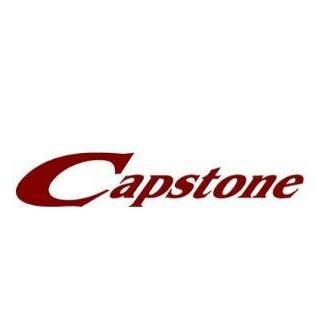 Linux Administrator at Capstone Corporation
Pensacola, FL
Overview
Capstone is seeking a Linux Administrator to support the Navy's MPTE (Manpower, Personnel, Training, and Education). The MPT&E Transformation is a modernization effort that will overhaul the way HR services are provided to all Sailors, their families, and future recruits. Over the next several years, the Transformation will change how services are offered throughout a Sailor's entire "Hire-to-Retire" life cycle, by streamlining processes and systems to improve the speed, accuracy, and quality of HR services.
The environment consists of several Linux (Red Hat) servers, to ensure the availability and consistent performance of corporate applications.
This position is located in Pensacola, FL.
Responsibilities
Manages Linux servers through multiple product life-cycle environments, from development to mission-critical production systems.
Configures and maintains Linux servers and processes, including monitoring of system health and performance, to ensure high levels of performance, availability, and security.
Performs scheduled maintenance and supports release deployment activities.
When performance issues arise, determines the most effective way to increase performance including hardware purchases, server configuration
Performs diagnostic testing and system troubleshooting of components.
Performs server and workstation connection, configuration, integration, and testing.
Develops test plans, coordinates, schedules and conducts testing of survey/assessment content, software upgrades, versions, and patches.
Ensures the procedures, methodologies, and tools specified in Navy SOP's are successfully implemented.
Basic Qualifications
Minimum education and experience:
Minimum High School Diploma.or equivalent.

Eight (8) years of experience related to Electronic Documentation, System Administration, Network Administration, Database Administration.
Minimum qualifications:
Experience with building, configuring and deploying Linux systems.
Proven Experience in troubleshooting Linux systems.
Ability to show initiative and strong work ethic.
Must be able to work in a fast-paced environment.
Certification:
IAT Level II certification (e.g. Security+ CE, CCNA-Security, GICSP, GSEC or SSCP).

Linux Certification (LPI, RHCE, etc.)
Clearance:
#LI-CAP #LINUXADMIN #MPTE #PENSACOLA #LINUXPENSACOLA
EEO statement
EOE minority/female/disability/veteran
Professional Development
Employee Referral Program
Flexible Schedules
Long Term Disability
Medical, Dental and Vision
Performance bonus
Vacation/paid time off
Prescription Drug Coverage
Employee Events
Paid Holidays
Work From Home
Military Leave
Paid sick days
Tuition Reimbursement
Life Insurance
Gym Memberships
401K
90,337 - 113,370 /year
Unix Administrator / Engineer
What is this?