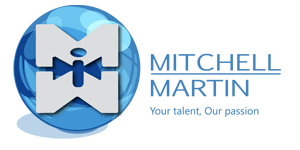 Linux Sun Systems Admin at Mitchell Martin Inc
Irving, TX
Description
Our client, one of the largest financial services firms, is seeking a Linux Sun System Admin.
Location: Irving, TX
Position Type: Contract (1 year)
Competencies:
4 years hands-on experience supporting: Solaris (8)
3 years hands-on experience supporting: Solaris10 and Redhat3/4
Experience supporting: Sun entry level and Midrange server line and HP or equivalent Intel/AMD based servers.
2-3 years working knowledge of clustering
Experience in small to large scale system projects including full development lifecycle and structured trouble shooting analysis skills
A solid understanding of networking/distributed computing environment concepts; understands principles of routing, client/server programming, and the design of consistent network-wide file system layout
Ability to troubleshoot software / hardware configuration problems
Ability to write clear and concise technical documentation
VCS clustering, NIS , NFS, Volume manager
4 Understanding of Sybase/Oracle Server database design.
Strong knowledge of File system/Volume Management software
Strong knowledge of TCP/IP networking
Patch and Package management
Above average knowledge of Unix Operating System and system administration best practices
Good knowledge of Perl or shell scripting.
Above average knowledge of virtualization, resource management a plus
Ability to work with tight deadlines
Good planning and organization skills
A proven ability to meet and adapt to new challenges
Excellent communication skills (including listening)
Team player
A positive, pro-active and self motivating attitude
Ability to operate across multiple discipline groups.
An enthusiastic 'can do' approach
Scope of Work:
The position sits within the NA Global Markets Infrastructure team, which provides all infrastructure functionality to all the Global Markets products - Rates, Credit, FX, Equities, Prime Finance, Commodities, Municipals, Securitized Markets and Market Data Services The hardware platforms comprise a multitude of vendors, including SUN and HP and operating systems including Solaris 8&10 and Redhat4 and 5. Build servers utilizing Jumpstart, Kick-start and Data Centre Automation (DCA)
Build and manage servers, through installation and turnover to application teams
Input physical data centre requirements in Inventory system, backup/monitoring requirements
Work servers through installation workflow to meet Service Level Agreements (SLAs)
Interface with data centre site delivery teams to resolve issues:
Build out server infrastructure per application requirements and build
Manage change management through internal systems (Infoman, Virtual Request).
Willingness to work in a high-volume environment
Effectively collaborate with architecture, application development, requirements group, QA,
Testing and PMO teams
Work with Audit/Compliance teams to install and maintain security updates and patches
Manage trouble and request queues ensuring timely resolution
Daily justification of audit events via multiple tracking systems
Monitor status of critical system services reporting performance and server health
Develop mutually beneficial working relationships with customers