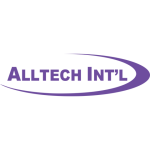 Linux Systems Administrator/Engineer at Alltech International, Inc.
Washington, DC 20002
Position Title: Sr. Linux System Administrator
Position Location: Washington, DC
Project/Activities: This program supports DOJ Enterprise Infrastructure Services with over 1000 Virtual Servers, with tie-ins to approximately 20 sub-components/offices. This includes interfacing with the other components, as well as all other Security, Network, Desktop, Mainframe, and similar operational teams and groups.
The work involves high-level systems analysis, evaluation, design, integration, documentation, and implementation of complex Redhat systems (Unix) supporting DOJ applications. Performs all duties of Redhat administration including installation, configuration, securing, performance tuning, and troubleshooting. Prepares technical reports and related documentation, and makes charts and graphs as needed to record results
Mandatory skills:
Linux System Admin (RHEL6 and RHEL7)
Deploying Unix/Linux in a secured environments
Redhat Satellite Server and Redhat Clustering
Desired skills:
Knowledge of VMWare
Knowledge of Azure or AWS Cloud environments
VMWare Aware, Azure Aware
DISA (secured) environment hardening experience
Linux Centos experience
Complex korn shell (ksh) scripting
Pseries Linux
$101,586.00 - $124,826.00 /year
Unix Administrator / Engineer
What is this?