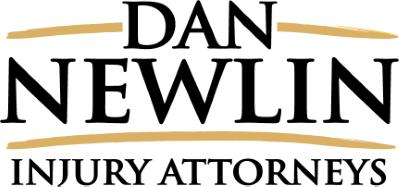 Litigation Assistant [Orlando] at Dan Newlin Injury Attorneys
Sand Lake, FL 32819
LITIGATION ASSISTANT PRIMARY DUTIES & RESPONSIBILITIES
Scheduling
•
Responsible for all accurate coordination of client appointments and meetings with Attorney and Paralegal
•Responsible for all accurate coordination of depositions
•Responsible for all accurate coordination of discovery deadlines 
•Responsible for all accurate coordination of mediations amongst opposing counsel, clients, mediator and all other relevant parties involved
•Responsible for all accurate coordination of pre-trial meetings with the client as soon as a trial date is determined, exhibit exchange to abide by Pre-Trial/Trial Order requirements and schedule of attorneys as required by Pre-Trial/Trial Order
Flip to Litigation Files
•Responsible for all organization of files transferred from Pre Suit Attorneys to the litigation department to ensure all necessary items are in the file and follow up for any missing
Civil Remedy Notices/Stat Notices
•
Responsible to verify all proper statutory notices are in the file and have been submitted to the necessary parties involved. 
New Pre-Suit Intake Files 
•Prepare file for client
•Ensure all contracts and initial paperwork are in the file
•Draft and send letters of representations to the insurance carriers involved
•Follow up to retain medical records and bills throughout the life line of the case
•Request and obtain the accident/incident report
Client contact
•Prepare six week letter to clients 
•Prepare any other update letter to clients
•Telephone conference with clients as necessary to maintain contact
5 years' experience in Plaintiff Personal Injury preferred. 
45,773 - 51,152 /year
Litigation Legal Secretary
What is this?