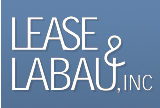 Litigation Paralegal at Lease & LaBau
New York, NY 10177
Lease & LaBau, Inc. is your one source for legal recruiting. For the past twenty-nine years, we have specialized in the placement of professionals in the legal workplace. Please visit our website at www.leaselabau.com.
As of January 24th, a successful law firm seeks a Litigation Paralegal to join the New York office. This individual will be responsible for:
Supporting attorneys with all facets of case management, trial preparation, and trial proceedings.
Maintaining case files and filing documents with the courts.
Contributing to document production projects by drafting, revising, and proofreading legal documents and correspondence.
Conducting extensive legal research using print and online databases.
Preparing exhibits, arranging case materials, and organizing witness files.
Bluebooking and cite-checking briefs and other documents.
Required Skills:
1+ years of experience as a Litigation Paralegal
A proactive approach, sound judgment, and a team player attitude
Excellent research abilities as well as outstanding communication and leadership skills
Proficiency with legal databases, including PACER, Relativity, and LexisNexis
Flexibility to work overtime to meet the demands of the position
Resumes may be submitted in confidence to sarah@leaselabau.com
$55,000.00 - $85,000.00 /year