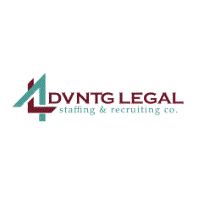 Litigation Secretary at The Agency Legal Staffing
West Los Angeles, CA
A prestigious law firm located on the westside of Los Angeles is seeking a litigation secretary. Candidates must be familiar with State and Federal Court filing/eFiling procedures and creating TOCs/TOAs and discovery shells. Strong drafting skills and proficiency in Word (including Styles), Excel and PowerPoint is mandatory. Familiarity with a document management system (iManage, PC Docs, etc.) is essential, and candidates should also be familiar with Outlook, Legal Solutions, and DTE. Qualified candidates will be able to type a minimum of 60 WPM and have experience maintaining a busy calendar. Those meeting these qualifications should submit a resume in MS Word to joni@theagencyla.net.

Duties and responsibilities include, but are not limited to:
Draft, review, prepare and index various legal documents and correspondence
Create TOCs and TOAs
Generate and amend shells for discovery and pleadings
Prepare and index trial binders and exhibits
Calendar
eFile in State and Federal Courts
55,133.00 - 71,735.00 /year
Litigation Legal Secretary
What is this?