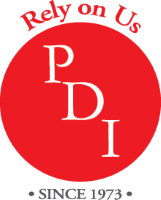 Local/Delivery Driver at Plumbing Distributors Inc. (P.D.I.)
Lawrenceville, GA 30046
We are looking for a Delivery Driver to join our growing team.
At PDI, our goal is to always be committed to providing quality products with prompt, efficient, courteous service in all segments of our business. We pride ourselves in keeping the flexibility of procedures and policy at the forefront so that customer needs are always satisfied.
Since 1973, we have maintained our position as a leader in the wholesale distribution industry and offer first-class service to customers in the residential and commercial plumbing industries, as well as, home builders, interior designers, remodelers, and homeowners. We operate eight branch locations and seven showrooms throughout Georgia, Tennessee, and South Carolina.
Function: Prompt, safe delivery of materials to customer
Principal Duties and Responsibilities:
Loads and unloads truck with assistance from order pullers:
Makes sure load is accurate
Checks for damages
Checks material against a work order, paying attention to the product on ticket and customer name of boxes/pallets
Complete pre and post-trip inspections according to CSA2010 regulations.
Wrap and tie-down material to ensure safe delivery; making sure to keep the product dry during inclement weather.
Follows all safety precautions to, during, and from deliveries; following all OSHA rules on job sites;
Places material in an area designated by customer following safety rules;
A.Weather conditions may call for designation changes
B.Any changes should be reported to the supervisor
Observe all warehouse safety rules. Report all accidents and injuries to the supervisor immediately;
Maintain all DOT qualifications, including keeping DOT card up to date;
Displays excellent customer service with internal and external customers; always having a positive attitude;
Drives truck carefully on deliveries and pick-ups, always being safe and observing traffic rules. Uses the best judgment in hazardous areas, avoiding getting stuck in the mud, watching power lines, and pre-accessing job sites.
Report any delays that might affect the customer to your supervisor immediately (i.e. traffic, roadblocks, and inclement weather);
When returning from deliveries, unloads truck and makes any necessary changes on paperwork and reports to supervisor; always puts material in designated areas.
Become familiar with delivery/pickup territories to be able to make prompt deliveries;
Maintain NO RIDER policy; only authorized personnel in trucks;
Call Supervisor/ Manager before accepting return merchandise;
Consistently improve product knowledge to be able to identify the material being delivered. Know where material safety data sheets (MSDS) are and how to use them.
16.84 - 20.26 /hour
Sales Delivery Driver
What is this?