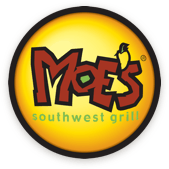 Local Store Marketing - Catering Manager at Moe's Southwest Grill
Davenport, IA 52807
MOE'S SOUTHWEST GRILL
LOCAL STORE MARKETING/CATERING MANAGER OPPORTUNITIES AVAILABLE FOR OUR LOCATION IN DAVENPORT, IA!
Ever wonder how Moe's Southwest Grill got its super fun, energetic personality, high standard for excellence, desire to give back and commitment to doing the right thing? We'll give you a hint. Everything Moe's is and does stems from the awesome people who work here! We thrive on creating a brand culture that rocks – giving people an arena where they can be themselves, achieve their goals and experience success according to their own unique definition.
We are looking for a Local Store Marketing and Catering Manager who will build catering sales through community involvement. We want someone who is able to market our business through face to face interactions with other local businesses!
Responsibilities and Duties:
Packages food and other products to be delivered to customer premises
Collects money and coupons from customers and signature with required verification of ID from credit card/charge- account customers
Prepares food and other products, washes dishes, sweeps floors, performs closing tasks to company standards and waits on customers
Employees will be trained in several operational areas and are expected to perform multiple duties at any given time
Individual meetings to promote business
Networking through events and community involvement
To perform this job successfully, an individual must be able to perform each essential duty:
Ability to read and comprehend simple instructions, short correspondence, and memos
Ability to write simple correspondence
Ability to comprehend complex directions to specific physical locations
Ability to effectively present information to customers and other employees
Must have a positive and professional attitude
Ability to add and subtract using whole numbers and decimals
Ability to compute change
area marketing manager | marketing | marketing coordinator | marketing job | marketing jobs | marketing management | marketing manager | marketing manager job | marketing manager jobs | marketing manager position | marketing manager positions | marketing managers | Media Manager | Social Media Manager | catering sales coordinator | catering sales manager | catering sales manager job | catering sales manager jobs | catering sales manager position | catering sales manager positions | catering sales managers | catering sales position | food service sales manager | sales coordinator | sales job
EOE
$39,749.00 - $39,915.00 /year
Catering Sales Manager
What is this?