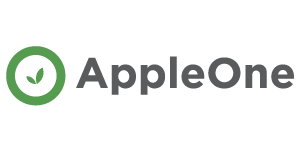 Local Truck Driving Position Paying up to $45,000 at AppleOne
Santa Fe Springs, CA 90670
Job Description:
This Truck Driver Position Features:
? Excellent Compensation Package
? Great Benefits
? Work life balance
? Great Pay up to $45K

Immediate need for a truck driver seeking excellent compensation package, great benefits and a work life balance(driving locally). Knowledge of state and federal regulations, great customer service and follows safety procedures will be keys to success in this dynamic, stable organization. Will be responsible for driving a truck with the capacity of more than 3 tons, collect payments for delivered products and loading/unloading trucks for this Manufacturing company. Apply for this great position as a Truck Driver today! contact Ha We are an equal employment opportunity employer and will consider all qualified applicants without regard to race, color, religion, sex, sexual orientation, age (40 and over), gender identity, national origin, protected veteran status, disability or any other protected classification under federal and state law. You can view all of our jobs online at http://www.appleone.com/?sc=11&id=1386555

Job Experience:
,, Must have a Class A License, clean driving record.