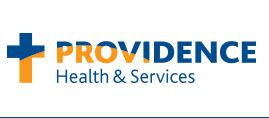 Locum Tenens Consultant PSJH at Providence Health & Services
Portland, OR
Locum Tenens Consultant PSJH
Job Number: 245613
Schedule: Full-time
Shift: Day
Job Category: Recruiter
Location: Oregon-Portland
Providence St. Joseph Health is calling a Locum Tenens Consultant PSJH to our Lloyd Center location in Portland, OR.
We are seeking a Locum Tenens Consultant PSJH to drive the multi-million dollar locums bus for the entire enterprise. You will be responsible for assisting with contract negotiation, driving down overall locums spend, and ensuring we have quality providers and vendors who will be working with our health system.You will need to have extensive knowledge of the highly nuanced locums program to consult with hiring managers, vendors and internal executives alike on offering education, guidance and win/win solutions. The Locum Tenens Consultant will consult with hiring managers and other leaders and vendors on processes that identify solutions to fill temporary gaps in provider coverage. The Locum Tenens Consultant is consistently busy since it is a key staffing strategy for the health system. Hiring managers can be demanding and the volume can be intense, so you excel at organization, communication and process improvement.
In this position you will have the following responsibilities:

Operationalize the strategy of the program, in partnership with the locums leadership, executive leadership and make recommendations that maintain the program one of the top locums programs in the country, while driving towards continuous improvement

Efficiency and work to find new and better ways to do things, ranging from streamlining credentialing processes, reducing accounts receivable cycle time and decreasing the time it takes from notification of an opening to identifying a candidate.

Recommend strategies for the program, in partnership with executive leadership and make recommendations that maintain the program one of the top locums programs in the country, while driving towards continuous improvement.

Commit to operational excellence. The ability to deliver on unique solutions to potential barriers and successfully execute them is vital to the program and our partnerships.

Aspire to be the best at customer service for all parties. The work will stretch your strategic thinking and grow professionally.
Question the status quo and believe that the best way to continue being the best is by infusing the program with solutions that allow us to scale and grow.
Required qualifications for this position include:
Background in locum tenens administration and/or have transferrable experience in developing and leading complex initiatives.

Bachelor's Degree and related education/experience.
At least 4-6 years playing in like-minded roles in locums or full-cycle recruitment, all of which prepared you to hit the ground running. Some of that time included indirect or direct accountability over folks who you helped to shape into the future leaders within the organization.
About the department you will serve.
Provider Solutions + Development ("PS+D") is the national market leader for best-in-class provider recruitment services. PS+D helps create healthier communities by partnering strategically with like-minded health care organizations to deliver exceptional provider recruitment + consultative services steeped in innovation, collaboration + setting national best practices.
Our Mission As expressions of God's healing love, witnessed through the ministry of Jesus, we are steadfast in serving all, especially those who are poor and vulnerable.
About Us Providence Health & Services is a not-for-profit Catholic network of hospitals, care centers, health plans, physicians, clinics, home health care and services guided by a Mission of caring the Sisters of Providence began over 160 years ago.Providence is proud to be an Equal Opportunity Employer. Providence does not discriminate on the basis of race, color, gender, disability, veteran, military status, religion, age, creed, national origin, sexual identity or expression,sexual orientation, marital status, genetic information, or any other basis prohibited by local, state, or federal law.